---
---
Porque amamos las guitarras
Somos amantes de las guitarras y nos enorgullecemos de poder ofrecerle las mejores guitarras clásicas, guitarras flamencas y guitarras acústicas de nuestro mercado. ¿Sabe porqué estamos tan seguros? Porque están fabricadas con pasión, amor y dedicación. No son guitarras fabricadas en cadena. Cada una de ellas es diferente, especial, única.
---
Vendemos guitarras españolas
Cuando hablamos de guitarras españolas, hablamos de guitarras hechas en España, la tierra de las guitarras clásicas y  de las guitarras flamencas. Solo las guitarras fabricadas en España ofrecen ese estándar de calidad y sonido inigualable que las hace únicas en el mundo. 
El mercado está lleno de guitarras españolas fabricadas en cualquier parte del mundo y sin embargo se venden como guitarras españolas. Incluso los mas grandes fabricantes de guitarras del mundo ofrecen "guitarras españolas" fabricadas en China, Indonesia, India, etc. con precios que igualan o a veces superan a las guitarras verdaderamente fabricadas en España. 
En los tiempos que corren es difícil no confundirse con tanta oferta, por ese motivo Guitar From Spain solo vende guitarras fabricadas exclusivamente en España que provienen de los más reconocidos fabricantes de guitarras españolas como Guitarras Alhambra, Guitarras Jose Ramirez, Guitarras Raimundo, Guitarras Hermanos Camps, Guitarras Prudencio Saez, Guitarras Manuel Rodriguez or Guitarras Admira.
---
Nuestra oferta
De todos los fabricantes de guitarra española en nuestro país, Guitar from Spain ha seleccionado los que considera que pueden ofrecer una gama de guitarras amplia en calidad y precio. Son fabricantes de reconocido prestigio dentro y fuera de España y ofrecen guitarras clásicas, flamencas y acústicas para todo tipo público, desde el principiante al concertista con una calidad consistente en todos sus modelos. Son fabricantes que han sabido unir la tradición artesanal a los mas modernos métodos constructivos por lo que la producción, sonido y acabado de sus guitarras ofrecen los mas altos estándares de calidad en cada modelo.
Alguno de ustedes puede echar de menos algún fabricante o luthier de reconocido prestigio. El objetivo de Guitar from Spain es concentrarse en una gama de guitarras que puedan satisfacer a una amplia clientela evitando entrar en las guitarras fabricadas por encargo de pequeños fabricantes. En esos casos recomendamos contactar directamente con el constructor. Ellos podrán darle un plazo de entrega que en algunos casos pueden ser de varios meses. En nuestro catálogo también puede encontrar guitarras de alto nivel en los modelos Luthier de cada fabricante. Estas guitarras son comparables en calidad a las de los mas prestigiosos constructores pero a un precio mucho mas razonable y con unos plazos de entrega mas cortos.
---
Lo que nos diferencia
Gracias a que trabajamos en contacto directo con las fábricas podemos ofrecer unos plazos de entrega muy ajustados incluso en modelos que no tengamos en stock o en modelos con especificaciones personalizadas como diferente tipo de tapa armónica, adaptación a zurdo, electrificación, cutaway, etc. 
Nuestra especialización nos permite ofrecer estos servicios que otras tiendas online no pueden. Guitar from Spain no vende "cajas", vende instrumentos reales para músicos individuales. Eso es lo que nos distingue del resto y el objetivo de nuestra empresa.
El equipo de Guitar from Spain lo formamos profesionales con mas de 20 años de experiencia en el mundo de la guitarra. Además de expertos vendedores somos guitarristas que adoramos este instrumento. Por nuestras manos han pasado cientos de guitarras de todas partes del mundo y conocemos todos sus secretos. Nos produce mucho placer ofrecer estos instrumentos y hacer felices a quien los toca, por eso solo ofrecemos instrumentos de calidad garantizada.
---
Precios garantizados
Guitar from Spain es una empresa española, por eso podemos ofrecer precios locales de nuestro mercado interno. Esta es una de las razones por las que nuestros precios son tan competitivos. Si eventualmente usted encontrara alguna de nuestras guitarras a un precio mas bajo que en nuestro catalogo, Guitar from Spain se compromete a igualar cualquier oferta publicada en el momento de la compra con el ánimo de ofrecerle el mejor servicio al mejor precio. Todos nuestros productos están protegidos por la garantía oficial del fabricante de 2 años. 
---
Su satisfacción es la nuestra
Guitar from Spain vende guitarras en todo el mundo y aunque algunos de nuestros clientes se encuentran lejos, a través de nuestra web, nuestro blog y nuestras redes sociales nos encuentran siempre dispuestos a asesorarlos en la compra de su guitarra. Son muchos nuestros clientes satisfechos que vuelven a escribirnos para manifestarnos su satisfacción por su guitarra y por nuestro servicio. Esperamos que usted sea uno de ellos y que disfrute del sonido inigualable de una guitarra española.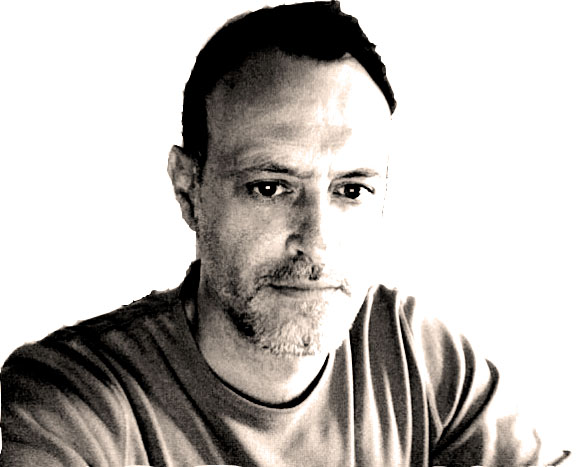 Manuel Nuñez
Emotional Trading S.L.
ES B86777414
Cerro del Castillo 10
28450 Collado Mediano
Madrid - Spain
---
COMENTARIOS
---
Dear Manuel,
 I am just letting you know, that my new Ramirez SPR has arrived safe and sound today.
This instrument is like extra made for me. The guitar is wonderful and the sound is
fully corresponding with that. So, my life long dream to have an istrument from Ramirez manufacture
became reality. Many thanks for your excellent services. And I will recommend your shop
anywhere.
Your sincerelly
Vaclav - Czech Republic
---
Hola Manuel!! He recibido la guitarra que compre. Estoy muy contento con el producto , una belleza.
Agradezco tu atencion y toda la informacion que me brindaste para despejar todas mis dudas!!!! Abrazo grande!!!!!
Pablo - Argentina
---
Manuel
 Hope you are well?
Received the Raimundo 1495 guitar and case yesterday and I thought I would drop you a line to thank you for the way your company has conducted the business transition, I am very impressed.
 The guitar is everything I was lead to expect from your superb web site, the quality of the guitars  finish and sound for its size is amazing. The base note have a long sustain superbly contrasted by the treble strings. Its action is  superbly smooth, and the tuning mechanism wonderfully easy all in all one very satisfied customer.
 If you have the chance please pass on my sincere thanks to those at Raimundo for producing such a lovely instrument.
 I would also be most grateful if you could inform me of the make of strings they use on this instrument.
 Yours most sincerely
Ray - UK
---
Greetings
Just writing to say I received the order 2 days ago. 
A well packaged guitar, very beautiful - and most importantly - a very satisfied customer :)
Thank you. 

Sincerely, 
Marcus - Sweden
---
Thank you for delivering my order which arrived very quickly and in perfect condition having been quality controlled checked prior to despatch.The experience of shopping with Guitar From Spain has been an extremely positive experience and I would not hesitate to recommend to others.
Tina - UK
---
Manuel,
Many thanks for the guitar which arrived today. Well packed, good guitar case and a lovely guitar. I really like the mature tone and quality of sound from the SPR.
Geoff - UK
---
Dear Manuel
I would like to let you know that I received the Ramirez 130 Anniversary guitar today. It was delivered before 9 AM Australian time, Friday.
The packaging was excellent, the service of the courier's company faultless. 
The sound and the look of the guitar is wonderful. I love the Alhambra LGCC case, it is well padded very strong and exceptionally light.
The accessories that I ordered packed in a separate box with a great care. Your service and the products are first class.
Thank you very much. It was a truly a wonderful experience.
Regards
Zofia - Australia
---
Dear Manuel,
I am writing one last time to extend my appreciation for your assistance and clear dedication to all facets of your trade. The instrument was delivered to me on Wednesday March 2nd; it took several days to clear customs but finally they released it. I almost missed the NYC David Russell concert because I was waiting for UPS to make the delivery that day – the driver finally showed up at 5:45! Everything was, and is, in perfect shape. Now that I've gotten in a few solid hours of playing I will say that this is probably the finest guitar I have ever laid my hands on. I've played my teachers' custom built models but this Raimundo to me sounds better than anything I've ever heard. I am astounded by the range of colors and tones that are coming out of it, and the sheer beauty of every note (well, almost every note – the ones I get right!). The projection and sustained resonance of sound is incredible. I am at best an average or mediocre player but it seems that the instrument itself is taking me into a range of expression that I did not think I could ever achieve. It probably belongs on a concert stage somewhere in the hands of a professional or a more serious student, but I could not possibly be happier. It is exactly what I was seeking in terms of a bright, full, traditional sound, and responsive to the smallest changes in touch. I have indeed shed tears already at the richness of her voice. I can only imagine what colors a more expert player might find in it's palette; someday I'll let my teacher play it just to hear!   Please send my compliments as well to the Raimundos and their shop. Their work is exquisite and meticulous and in every centimeter and every curvature I can see what love and passion has been put into their craft. I will highly recommend and praise their instruments, and your shop, to anyone who asks.  
With the greatest respect, and kind regards,
Sarah - USA
---
Bonour!

J'ai reçu ma guitare, tout est très bien, je suis très content! Je vous remercie pour le sérieux de votre service et de votre suivi!

Au plaisir! Je parlerais de votre site à mes amis
Stélio - France
---
Hello, Manuel. Thank you for the update. I am very excited to hear that my new guitar is in transit. I agree with many of your other customers' comments that you have created an amazing buying experience. I will share with you that I sent many e-mails to guitar shops in the US, including the Alhambra US on-line "Information Request". I simply stated that I would like to purchase this guitar and provided all of my contact details. That was over a month ago. As of today, I have not yet received one single response. When I found your site I expected the same result. What a pleasant surprise to find such an organized and responsive dealer. It is so convenient to go on-line and track my order. Most of all, there is an actual human being to answer questions and offer advice. Thank you for this excellent service.
Michael - USA
---
Guitarra recibida en perfecto estado, muy bien embalada y con un acabado excelente. Gracias, siento que es un instrumento muy especial y su empresa ha mejorado aún más la experiencia de adquirirlo.
Andres - Spain
---
Hello every body
I have bought a Manuel Rodriguez FC guitar and two string sets ,the guitar was in a very well and safe packaging, High quality and beautiful guitar without any problem and with good smell of high quality wood :)
In addition to these pros , the most important thing was responsibility and patience of Mr. Manuel Nunez. I live in IRAN and unfortunately shipping to Iran had some difficulty . I wrote more than 35 emails to Manuel , from asking about guitars to shipping problems , and he replied,guided and helped me patiently . Finally with the help of Manuel the shipping company sent the parcel and I received it . Thank you Manuel and guitarfromspain crew .
Farid - Iran
---
Dear Manuel


Thank you very much for quick delivery and  professional assistance.
Camps Primera Negra is really amazing guitar, and I shall surely come again to your guitar shop.
Cheers from Oman


Dejan - Oman
---
Dear Manuel,
Thank you so much for your time and help. I was anxious about placing an overseas order and your prompt replies and assurance really put my mind at ease. We received the beautiful Alhambra requinto so quickly. Our Suzuki instructor tuned it up for us and said that we got lucky that it is so nicely balanced with a great tone. My son is very very happy about his early birthday present.
Warmest regards,
Susan - USA
---
Hi Manuel,
Just want to express my appreciation of your excellent services on this purchase.
My guitar arrived last Friday in perfect condition after placing my order a week earlier. It's a beautiful guitar and sounds great.
Regards
Stephen - Australia
---
Hi Manuel,

Just to let you know my guitar arrived safely this morning. I am so pleased with my new guitar from Spain. It is beautiful, a piece of art, it sounds wonderful aswell. I am sure it will be making wonderful music for years to come.

The service I have received has been brilliant aswell. I will recommend you to anybody I know, including my guitar teacher.

Thank you again

Julia from England
---
Dear Manuel,
To conclude our business, I will say that I am very pleased with your service. It has been a pleasure doing business with you, everything has been better than I expected, and best of all, my son now has a guitar that he really enjoys. Thank you for providing this special guitar for him. 
I shall continue to put your name foreward to people who play guitar, as I have already told the manger of the freight company of your exellent service. Hopefully there will be some business from the Faroe Islands in the future.
Thank you Manuel.
Best regards
Jens Johan - Faroe Islands
---
Los felicito a todos los que trabajan y ponen su mayor esfuerzo asi como toda su experiencia para construir de una forma tan impecable tan exelentes  guitarras. Ya e recibido mi RAIMUNDO 140 y es para mi un gran honor tocar una guitarra de tan exelente calidad!  Mis mas sinceros respetos para EL SENOR RAIMUNDO y a todos sus colaboradores en la construccion de esta obra de arte… Es una maravilla  estoy muy muy contento!!!      DIOS los bendiga hoy y siempre y hasta pronto!    
Rafael araya - USA
---
Dear Manuel,
Today we get the guitar. it is in good condition and my son like it very much.thanks for your good job. I will introduce more friends to visit your website. hope you have more good business. 

thanks and best regards
瑞信-jerry, China
---
Bonjour Manuel,
J'ai bien reçu la guitare sans aucun problème. Le colis était bien emballé et la livraison respecte les délais. 
Merci beaucoup pour la housse en cadeau qui me permet de ranger la guitare quand j'ai fini de jouer. 
Le service client est excellent et avec une bonne communication. 
Je recommanderai votre boutique à tous les musiciens que je connais et qui voudront acheter un bel instrument. 
Je suis très satisfait,
Merci beaucoup et bonnes fêtes à toute l'équipe. 
Nidel. France
---
Dear Manuel

Guitar arrived on schedule. I am very happy with the guitar and would recommend your company and services gladly to anyone. Many thanks indeed,
Michael, UK
---
Dear Manuel, 

The guitar has arrived this morning in perfect condition. Thank you so much for a wonderful service. I can't wait for my son to open it at Christmas I'm sure he is going to be delighted. 

Thank you so much again.

Best wishes
Chris - UK
---
Dear Manuel,
yesterday the new camps-midi-900 arrived in perfect shape and condition. What a fluke, I found your brillant service in the web. thank you for your
assistance with lots of my questions regarding classical midi guitars. Perfect team, perfect assistance perfect service - guitarsfromspain definately is the 
"5 stars guitar heaven"
 Lieber Manuel, Gestern ist meine Camps Midi 900 perfekt verpackt und in perfektem Zustand hier angekommen.
Was für ein Glück, dass ich "Gitarfromspain" im Internet gefunden habe. Danke auch für die großartige Beratung und Geduld bei meinen vielen Fragen zu Midi Gitarren.
Perfektes Team, perfekte Betreuung, perfekte Abwicklung - Guitarfromspain zählt definitv zum 5 Sterne-Gitarrenhimmel. Beste Wünsche.
Dieter - Germany
---
Hi Manuel,
I received the guitar today and I am extremely happy. It arrived just as planned and in perfect condition. Thank you for being extremely tentative and kind throughout the process!
I definitely know where I will be getting guitars from in the future, I will definitely recommend your website to friends in need!
Kind regards,
Antonio - Croatia
---
Good morning Manuel:  The guitar finally arrived late last night.   This guitar  far exceeded my  expectations.  It truly is an elegant  guitar and the overall construction ,design and finish are impressive.  Thank you for your kind  attention and  excellent service.     
Gary - Colombia
---
Hi
Just received the Prudencio Saez G18 today and it is as you described! The build quality and tone for the price is excellent. Many thanks for your kind advice and communication.
Regards
Adrian - UK
---
Diese Gitarre ist wirklich hervorragend. Ich bedanke mich für die schnelle Lieferung. Jetzt bin ich mir sicher, wo ich meine nächste Gitarre bestellen werde.
Daniel (Germany)
---
Manuel,
I wanted to let you know that I received my Camps M7S guitar from you yesterday.  Everything was in order and as promised.
Thanks for the great service and speedy delivery.  It is hard to find much variety in flamenco guitars in this part of the world so the good quality selection of products you provide is much appreciated.
Regards,
Emil (Calgary, Canada)
---
Hello Manuel,
just wanted to tell you that the guitar is wonderful. Had an Alhambra 7 PA for a couple of years now. And the Luthier India is just awesome in the sound it produces. It touches the soul :-)
Yours is definitlely an emotional trading ----> Thank you
Bye ,Ossi - Germany
---
Manuel,
Even though I have not bought  the guitar (for my personal reasons), I thank you very much for the great service. I will definitely recommend your website in my Russian and Australian guitar communities.
Your prices definitely beat Australian by far.
Well it has been a pleasure to know that such service of getting a Spanish guitar from Spain directly exists.
I sincerely appreciate your honour and prompt unhesitating refund.
Anton - Australia
---
I received the guitar and the case on 23th June, the shipping speed is very fast and I really deeply appreciate your kindly help during the long order period due to my variety questions and paypal problem. Thanks for your patient and detail guide during my purchase. 
The guitar is fantastic for me, really good guitar from Spain. 
Will introduce your store to my friends.
Wish you a happy weekend!
Andy - China
---
Thank YOU Manuel.
I HAVE enjoyed the guitar very much tonight. It is my first acoustic and my first attempt at finger picking.
I think the sound is very nice and the action is perfect for me. 
Great guitar and great service.
Many thanks
Paul - UK
---
The way You treated me as a customer was outstanding! I enjoyed every moment of the process of buying this guitar! You made me feel that i am getting a real thing: fast communication, excellent shipping and the quality of the product is supreme! Thank You for the real spanish guitar! 
Ps. I definitely will suggest your website to anyone who wants to buy classical or flamenco. The price and service is just unbelievable. Or actually unseen these days. 
Thank you
Raimonds - Letonia
---
Hi Manuel,


Musical greetings from Ireland's sunny south east !
Thank you very much for making it possible to get my hands on this beautiful piece of the finest Spanish Craftsmanship.
I will treasure it until I pass it on.
The guitar is everything you said it would be and more . I find it easy to play and it has a wonderful rich sound.
You have an excellent service Manuel,  and I for one am very  grateful to you for it.  
I have no hesitation in recommending your company to others.


I am very happy with my new Raimundo 145 Palo Santo Negra Guitar and feel privileged to own such a fine piece of art.


Until next time,
Success and best wishes,


Jim - Ireland
---
Hi Manuel,
The guitar has just arrived so, I am happy to let you know it is all cleared. 
This is quite a quality made guitar even, if I am going to make a new nut in bone as, I been working on guitar restores a couple of years now and hope soon to upload my studio services over the web, including original music recordings. Well I guess now is my turn to say muchas gracias too and once again keep up the great work upon acoustic guitars. 
Best regards,
Bruno - Portugal 
---
Hi
I received my Linea Profesional from you about a month ago.....and I love it!  It's an incredible instrument.  Your guidance in helping me choose this instrument was appreciated.
Michael - USA 
---
Hi Manuel,
Many thanks to you/Raimundo for putting a golpeador on my guitar.  I have my 150 cedar for about a month now I really enjoy playing it. Overall, the sound is very rich, and the action is really comfortable.
Brian - Ireland 
---
My guitar arrived yesterday in very good condition and fast delivery. Thank you for assisting me with my order since the beginning and making the process of purchasing my first classical guitar online and made in Spain simple and easy.
Thanks again Manuel.
Adolfo - USA
---
Bonjour, 
j'ai bien reçu ma guitare Raimundo 146 dans les délais demandés Conseil et service en ligne avant achat : #1 ( vraiment bien ) Préparation de l'envoi selon mes demandes : #1 Livraison sans tracas ! Qualité exceptionnelle Merci beaucoup Manuel pour ton écoute et tes excellents conseils d'achats Cette guitare remplis de joie, elle est magnifique et à un son incroyable. Merci du Québec !
Martine - Canada 
---
Hola Manuel,
recibí la guitara el miércoles pasado.
Estoy muy contento con la guitarra, es como me imaginaba.
Un saludo
André - Switzerland
---
Hi Manuel Nunez,
Thought I would thank you and your company for the delivery of a beautiful guitar. I ordered it for my father after my great aunt lost her balance at christmas time and ended up sat on his beloved admira guitar. (Guitar broken, great aunt embarrassed and Dad upset)
With the arrival of an upgraded model of guitar (great sound and resonance) all's well in the world.
Thanks very much.
Shaun - UK
---
Dear Manuel, 
I received my Alhambra 9PA today in perfect condition. It is as beautiful as described and sounds fabulous. Thank you so much. I have recommended your site to a friend. I will certainly buy from you again when in need of another guitar. 
Jose - California, USA 
---
Good evening
Today  the guitar for our 16th year old daughter Bente has arrived!
Thank you very much for the good  service!,and quick delivery.
Bente is very happy with it.
Now she can do REAL guitar lessons.
Best regards from The Netherlands. 
---
Hullo Guitar From Spain people,
I have received the Alhambra 4p classical guitar. It arrived in very good condition and I have been playing it lots! It sounds great, so thank you to all concerned.
Yours sincerely,
Sue - Australia
---
"I much appreciate your customer care, I am so used to receive bad customer care that I didn't realise you actually DO CARE !!"
Justyna - England 
---
"Hello Manuel
The guitar arrived today, thank you very much for the speedy delivery !! It is beautiful and arrived in perfect condition, thanks so much !!"
Dana - Germany 
---
Just wanted to say thank you for your excellent service and for providing me with a guitar I am very happy with! This guitar was available to me in a shop in England but it was much more expensive. I was a bit skeptical about ordering from you online without trying the guitar first, but with your money back guarantee I'm so glad I did!
Many thanks
Brian - UK 
---
Hi Manuel,
The guitar has arrived last week. It looks, sounds and smells great. Have been playing it all week! Thanks for all your help and advice!
All the best,
Marcel - Netherlands

Contacte con nosotros
Por teléfono
+34 918428684
Lunes a Viernes
10.00 a 18.00

Por mail
info@guitarfromspain.com
24h / 365 días al año