---

---
Porque amamos las guitarras
Somos amantes de las guitarras y nos enorgullecemos de poder ofrecerle las mejores guitarras clásicas, guitarras flamencas y guitarras acústicas de nuestro mercado. ¿Sabe porqué estamos tan seguros? Porque están fabricadas con pasión, amor y dedicación. No son guitarras fabricadas en cadena. Cada una de ellas es diferente, especial, única.
---
Vendemos guitarras españolas
Cuando hablamos de guitarras españolas, hablamos de guitarras hechas en España, la tierra de las guitarras clásicas y de las guitarras flamencas. Solo las guitarras fabricadas en España ofrecen ese estándar de calidad y sonido inigualable que las hace únicas en el mundo.
El mercado está lleno de guitarras españolas fabricadas en cualquier parte del mundo y sin embargo se venden como guitarras españolas. Incluso los mas grandes fabricantes de guitarras del mundo ofrecen "guitarras españolas" fabricadas en China, Indonesia, India, etc. con precios que igualan o a veces superan a las guitarras verdaderamente fabricadas en España.
En los tiempos que corren es difícil no confundirse con tanta oferta, por ese motivo Guitar From Spain solo vende guitarras fabricadas exclusivamente en España que provienen de los más reconocidos fabricantes de guitarras españolas como Guitarras Alhambra, Guitarras Jose Ramirez, Guitarras Raimundo, Guitarras Hermanos Camps, Guitarras Prudencio Saez, Guitarras Manuel Rodriguez or Guitarras Admira.
---
Nuestra oferta
De todos los fabricantes de guitarra española en nuestro país, Guitar from Spain ha seleccionado los que considera que pueden ofrecer una gama de guitarras amplia en calidad y precio. Son fabricantes de reconocido prestigio dentro y fuera de España y ofrecen guitarras clásicas, flamencas y acústicas para todo tipo público, desde el principiante al concertista con una calidad consistente en todos sus modelos. Son fabricantes que han sabido unir la tradición artesanal a los mas modernos métodos constructivos por lo que la producción, sonido y acabado de sus guitarras ofrecen los mas altos estándares de calidad en cada modelo.
Alguno de ustedes puede echar de menos algún fabricante o luthier de reconocido prestigio. El objetivo de Guitar from Spain es concentrarse en una gama de guitarras que puedan satisfacer a una amplia clientela evitando entrar en las guitarras fabricadas por encargo de pequeños fabricantes. En esos casos recomendamos contactar directamente con el constructor. Ellos podrán darle un plazo de entrega que en algunos casos pueden ser de varios meses. En nuestro catálogo también puede encontrar guitarras de alto nivel en los modelos Luthier de cada fabricante. Estas guitarras son comparables en calidad a las de los mas prestigiosos constructores pero a un precio mucho mas razonable y con unos plazos de entrega mas cortos.
---
Lo que nos diferencia
Gracias a que trabajamos en contacto directo con las fábricas podemos ofrecer unos plazos de entrega muy ajustados incluso en modelos que no tengamos en stock o en modelos con especificaciones personalizadas como diferente tipo de tapa armónica, adaptación a zurdo, electrificación, cutaway, etc.
Nuestra especialización nos permite ofrecer estos servicios que otras tiendas online no pueden. Guitar from Spain no vende "cajas", vende instrumentos reales para músicos individuales. Nosotros sometememos cada guitarra a un estricto control de calidad antes de enviarla a cada cliente. Eso es lo que nos distingue del resto y el objetivo de nuestra empresa.
El equipo de Guitar from Spain lo formamos profesionales con mas de 20 años de experiencia en el mundo de la guitarra. Además de expertos vendedores somos guitarristas que adoramos este instrumento. Por nuestras manos han pasado cientos de guitarras de todas partes del mundo y conocemos todos sus secretos. Nos produce mucho placer ofrecer estos instrumentos y hacer felices a quien los toca, por eso solo ofrecemos instrumentos de calidad garantizada.
---
Precios ajustados
Guitar from Spain es una empresa española, por eso podemos ofrecer precios locales de nuestro mercado interno. Esta es una de las razones por las que nuestros precios son tan competitivos. Si eventualmente usted encontrara alguna de nuestras guitarras a un precio mas bajo que en nuestro catalogo, Guitar from Spain se compromete a igualar cualquier oferta publicada en el momento de la compra con el ánimo de ofrecerle el mejor servicio al mejor precio. Todos nuestros productos están protegidos por la garantía oficial del fabricante de 2 años.
---
Su satisfacción es nuestro objetivo
Guitar from Spain vende guitarras en todo el mundo y aunque algunos de nuestros clientes se encuentran lejos, a través de nuestra web, nuestro blog y nuestras redes sociales nos encuentran siempre dispuestos a asesorarlos en la compra de su guitarra. Son muchos nuestros clientes satisfechos que vuelven a escribirnos para manifestarnos su satisfacción por su guitarra y por nuestro servicio. Esperamos que usted sea uno de ellos y que disfrute del sonido inigualable de una guitarra española.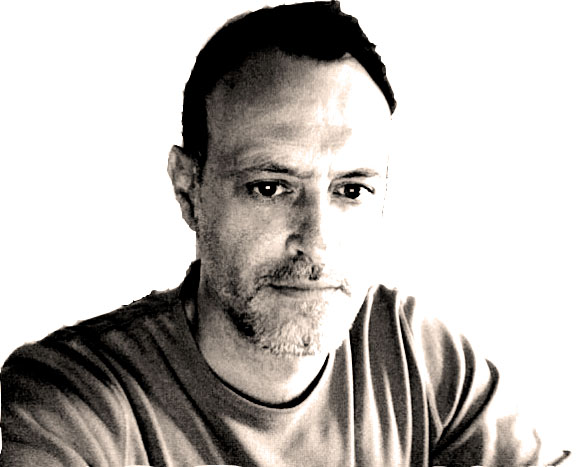 Manuel Nuñez

Emotional Trading S.L.
ES B86777414
Cerro del Castillo 10
28450 Collado Mediano
Madrid - Spain
---
COMENTARIOS DE NUESTROS CLIENTES
---
Dear Manuel,


I have just received today my guitar 7P, in la Réunion.
The package is in perfect condition and the guitar is wonderfull.
I want to thank you again for the quality of your service.
I will recommand your company to my friends.
Kind regards.
Michel - La Réunion
---
I want to let you know that the guitar I received today is exactly what I was looking for.
My Alhambra 2F is amazing.
Not only is it beautifully made, it also looks beautiful and has a wonderful sound....it even smells nice, ha ha, I love Cedar
When I decided I needed a guitar to call mine,(the first acoustic was a gift from a family member)one that
I had bought.

Two years ago I decided to start playing Bass Guitar at age 57, struggling through YouTube lessons
my half sister gave me a 50 year old guitar in new condition and with it I have gone to city college and study guitar
piano and music theory.

I now love guitar, I still fool around with my basses but my primary instrument is now guitar.
When I started to look for Flamenco Guitars here in Los Angeles I found my options were limited.

We found your site and I knew I found the right place to buy my guitar from.
I did research for almost two months and you guys have the best place for the price and what you deliver
is absolutely what you say it is.


My teacher thinks I got a wonderful deal and the other students(and friends) will now only hear GUITAR FROM SPAIN
as my best recommendation where to buy great guitars from.

Thank you so much again for having this website available because even though everyone make guitars these days
and even nice quality ones I was looking specifically for Flamenco and here in LA we fall short miserably for affordable
Flamenco type guitars.

Please keep your site alive as it is the best place I found.
Sincerely

Pete - USA
---
Buenos días Manuel,
Ayer por fin recibimos la guitarra. Comentarle que es realmente preciosa y espero que se le quede la cara de admiración que se me quedó a mí en cuanto la vi.
Gracias por todo y espero poder adquirir un modelo superior más adelante.
Susana - Spain
---
Got my guitar yesterday. Looks and plays great. I love it. Thank you very much.
Aaron - USA
---
Manuel,
Received the guitar a few days ago. Actually one day earlier than expected. Beautiful instrument!
Thank you for your kind service. Very easy process and everything went smooth. Great guitar, great service and great price! What else could anyone ask for!
Greg - USA
---
Sr. Nuñez,
I want to send a note o say thank you so much for your assistance in my order for the guitar and the extras. It arrived this morning and it is strait and was well packaged and FedEx driver was holding it like it was delicate china. It's beautiful like my old one but in some ways nicer. I remember that fresh spruce smell.
Again, Thank you so much, This one will never leave my side. i promise you.
Regards,
Thank you very much. The guitar arrived this morning. Thank for the excellent services you provided
Mustafa - USA
---
El pedido ha llegado a la dirección convenida. De momento parce todo correcto. Gracias por su profesionalidad y agradezcan de mi parte también a guitarras Alhambra por su A. 10 premier, los aficionados a la guitarra también tenemos derecho a escuchar bellos instrumentos que acompañen nuestro cancionero más popular.
Cada día que pasa descubro una virtud nueva en esta guitarra. Espero disfrutarla y que la disfruten mucho tiempo.
Saludos a todo el equipo de Guitarfromspain
Enrique - España
---
Hello, This is AmirAmin Yazdani. i received my pack to day and i just want to appreciate you. there is not any problem with the products. So thank you again and i wish to buy a more professional guitar from you.
Sincerely.
AmirAmin - USA
---
Hi Manuel,

This is to inform you that I've been delivered my guitar today. I've received it in perfect condition. I'm overwhelmed by the tone, projection, sustained and balance between the treble and bass of this luthier aniversario model. I'd like to thank you for your valuable advice, dedication and the excellent quality service. You deserve the trust that your customers place in you. I wish you and all staff of Guitar from Spain all the best and keep on providing guitar lovers as me with such service. I won't hesitate to recommend your shop to my friends. By the way, don't forget to let me know once you receive the Ramirez bone nut 50 mm that I talked to you about; I've some other accessories to order from you. Thank you again. I wish you well.

Best regards

Joy - Mauritius
---
Hi Manuel,
I received the guitar yesterday and I am very pleased! The workmanship on her is wonderful. I really like the dark red purfling they used that complements the rosette very well. The wood is gorgeous. On it's own it's a beautiful piece of art. The sound is wonderful, it has a very good balance between the treble and bass notes.I am completely satisfied and possibly in love!
I had never heard of Raimundo Guitars before this but was impressed by your prompt and courteous responses so I decided I would take a chance on ordering a custom guitar. I want to thank you for your excellent service and willingness to answer all my questions. You showed a high level of integrity from start to finish.
Music helps me to deal with the craziness of this world and playing a beautiful instrument is inspiration itself.
Be well,
Maribel- USA
---
Dear Guitar From Spain,
I received the guitar on February 20, 2017. order # ETLMZFSMW with bag and tuner. No damage, everything is good. The guitar Camps CL20-C is fantastic. Thank you. I feel very comfortable having business with You.
Regards,
Branko - USA
---
Hi,

I have received the guitar and it is in perfect condition.
It is a very nice looking and sounding guitar for a very reasonable price. An added bonus is that I was able to have the Fishman pre-amp fitted.
I shall definitely recommend your online store to others.

Regards,

Thong - UK
---
Manuel
Trust all well with you and yours?
I received the C1 this Monday and am very pleased with it. It looks fantastic and sounds fantastic so much volume particularly on the bass strings for such a small guitar. The scale length well, just perfect and I am now able to move from playing the Raimundo 1495 to the Rodriguez C1 effortlessly enabling me to enjoy the different sound both guitars make.
I would be most grateful if you could pass on my sincere thanks to M. Rodriguez for making the guitar and I would also like to thank you for all your effort on my behalf, as I have stated before it is a pleasure doing business with Guitar from Spain.
I remain
Yours most sincerely
Raymond - UK
---
Dear Manuel,
I am just letting you know, that my new Ramirez SPR has arrived safe and sound today.
This instrument is like extra made for me. The guitar is wonderful and the sound is
fully corresponding with that. So, my life long dream to have an istrument from Ramirez manufacture
became reality. Many thanks for your excellent services. And I will recommend your shop
anywhere.
Your sincerelly
Vaclav - Czech Republic
---
Hola Manuel!! He recibido la guitarra que compre. Estoy muy contento con el producto , una belleza.
Agradezco tu atencion y toda la informacion que me brindaste para despejar todas mis dudas!!!! Abrazo grande!!!!!
Pablo - Argentina
---
Manuel
Hope you are well?
Received the Raimundo 1495 guitar and case yesterday and I thought I would drop you a line to thank you for the way your company has conducted the business transition, I am very impressed.
The guitar is everything I was lead to expect from your superb web site, the quality of the guitars finish and sound for its size is amazing. The base note have a long sustain superbly contrasted by the treble strings. Its action is superbly smooth, and the tuning mechanism wonderfully easy all in all one very satisfied customer.
If you have the chance please pass on my sincere thanks to those at Raimundo for producing such a lovely instrument.
I would also be most grateful if you could inform me of the make of strings they use on this instrument.
Yours most sincerely
Ray - UK
---
Greetings
Just writing to say I received the order 2 days ago.
A well packaged guitar, very beautiful - and most importantly - a very satisfied customer :)
Thank you.

Sincerely,
Marcus - Sweden
---
Thank you for delivering my order which arrived very quickly and in perfect condition having been quality controlled checked prior to despatch.The experience of shopping with Guitar From Spain has been an extremely positive experience and I would not hesitate to recommend to others.
Tina - UK
---
Manuel,
Many thanks for the guitar which arrived today. Well packed, good guitar case and a lovely guitar. I really like the mature tone and quality of sound from the SPR.
Geoff - UK
---
Dear Manuel
I would like to let you know that I received the Ramirez 130 Anniversary guitar today. It was delivered before 9 AM Australian time, Friday.
The packaging was excellent, the service of the courier's company faultless.
The sound and the look of the guitar is wonderful. I love the Alhambra LGCC case, it is well padded very strong and exceptionally light.
The accessories that I ordered packed in a separate box with a great care. Your service and the products are first class.
Thank you very much. It was a truly a wonderful experience.
Regards
Zofia - Australia
---
Dear Manuel,
I am writing one last time to extend my appreciation for your assistance and clear dedication to all facets of your trade. The instrument was delivered to me on Wednesday March 2nd; it took several days to clear customs but finally they released it. I almost missed the NYC David Russell concert because I was waiting for UPS to make the delivery that day – the driver finally showed up at 5:45! Everything was, and is, in perfect shape. Now that I've gotten in a few solid hours of playing I will say that this is probably the finest guitar I have ever laid my hands on. I've played my teachers' custom built models but this Raimundo to me sounds better than anything I've ever heard. I am astounded by the range of colors and tones that are coming out of it, and the sheer beauty of every note (well, almost every note – the ones I get right!). The projection and sustained resonance of sound is incredible. I am at best an average or mediocre player but it seems that the instrument itself is taking me into a range of expression that I did not think I could ever achieve. It probably belongs on a concert stage somewhere in the hands of a professional or a more serious student, but I could not possibly be happier. It is exactly what I was seeking in terms of a bright, full, traditional sound, and responsive to the smallest changes in touch. I have indeed shed tears already at the richness of her voice. I can only imagine what colors a more expert player might find in it's palette; someday I'll let my teacher play it just to hear! Please send my compliments as well to the Raimundos and their shop. Their work is exquisite and meticulous and in every centimeter and every curvature I can see what love and passion has been put into their craft. I will highly recommend and praise their instruments, and your shop, to anyone who asks.
With the greatest respect, and kind regards,
Sarah - USA
---
Bonour!

J'ai reçu ma guitare, tout est très bien, je suis très content! Je vous remercie pour le sérieux de votre service et de votre suivi!

Au plaisir! Je parlerais de votre site à mes amis
Stélio - France
---
Hello, Manuel. Thank you for the update. I am very excited to hear that my new guitar is in transit. I agree with many of your other customers' comments that you have created an amazing buying experience. I will share with you that I sent many e-mails to guitar shops in the US, including the Alhambra US on-line "Information Request". I simply stated that I would like to purchase this guitar and provided all of my contact details. That was over a month ago. As of today, I have not yet received one single response. When I found your site I expected the same result. What a pleasant surprise to find such an organized and responsive dealer. It is so convenient to go on-line and track my order. Most of all, there is an actual human being to answer questions and offer advice. Thank you for this excellent service.
Michael - USA
---
Guitarra recibida en perfecto estado, muy bien embalada y con un acabado excelente. Gracias, siento que es un instrumento muy especial y su empresa ha mejorado aún más la experiencia de adquirirlo.
Andres - Spain
---
Hello every body
I have bought a Manuel Rodriguez FC guitar and two string sets ,the guitar was in a very well and safe packaging, High quality and beautiful guitar without any problem and with good smell of high quality wood :)
In addition to these pros , the most important thing was responsibility and patience of Mr. Manuel Nunez. I live in IRAN and unfortunately shipping to Iran had some difficulty . I wrote more than 35 emails to Manuel , from asking about guitars to shipping problems , and he replied,guided and helped me patiently . Finally with the help of Manuel the shipping company sent the parcel and I received it . Thank you Manuel and guitarfromspain crew .
Farid - Iran
---
Dear Manuel


Thank you very much for quick delivery and professional assistance.
Camps Primera Negra is really amazing guitar, and I shall surely come again to your guitar shop.
Cheers from Oman


Dejan - Oman
---
Dear Manuel,
Thank you so much for your time and help. I was anxious about placing an overseas order and your prompt replies and assurance really put my mind at ease. We received the beautiful Alhambra requinto so quickly. Our Suzuki instructor tuned it up for us and said that we got lucky that it is so nicely balanced with a great tone. My son is very very happy about his early birthday present.
Warmest regards,
Susan - USA
---
Hi Manuel,
Just want to express my appreciation of your excellent services on this purchase.
My guitar arrived last Friday in perfect condition after placing my order a week earlier. It's a beautiful guitar and sounds great.
Regards
Stephen - Australia
---
Contacte con nosotros
Por teléfono
+34 918428684
Lunes a Viernes
10.00 a 18.00

Por mail
info@guitarfromspain.com
24h / 365 días al año
Contacte con nosotros