---

---
Guitar From Spain ne vend que des guitares classiques, guitares acoustiques et guitares flamenco fabriquées en Espagne parce que nous connaissons la différence entre nos guitares et leurs imitations. Le marché est inondé de produits à faible coût avec un aspect similaire et un résultat musicale terrible.
Classique et Flamenco guitares fabriquées en Espagne sont fabriqués avec des matériaux sélectionnés, bois guéri depuis des années et les mains expertes de nos artisans. Parmi les nombreux fabricants de guitare espagnole dans notre pays, nous avons sélectionné les compagnies de haute qualité qui peuvent offrir le plus important catalogue de modèles et de prix. Guitares Camps, Alhambra guitares, Raimundo guitares, sont quelques-uns de nos supliers.
Dans notre magasin, vous trouverez tous les modèles de guitares pour les étudiants, pour les guitaristes de concert, des musiciens professionnels, pour les enfants et pour les amateurs de guitare. Dans tout ce que vous trouver un dénominateur commun: les guitares de qualité dans tous les budgets. Guitares Alhambra, Guitares Ramirez, Guitares Raimundo, guitares Camps, Guitares Prudencio Saez, Guitares Manuel Rodriguez or Guitares Admira.
Nous avons en activité depuis plus de 20 ans et nous avons distribué et vendu tous les types de guitares auprès des meilleurs fabricants dans le monde. Fender, Gibson, Martin, Taylor, Guild, Yamaha, Ibanez et beaucoup plus. Grandes marques capables de produire des grands instruments, mais quand il s'agit de guitares classique et flamenco, aucun ne peut comparer le son et finir de les guitares fabriquées en Espagne. Cette conviction nous a fait poser la création de ce site. Une plate-forme spécialisée dans la vente de ces instruments en dehors de nos frontières à des prix très compétitifs. À une époque où le prix a battu la qualité, nous l'espérons, de restaurer la valeur des produits si bien fait à un prix équitable. Bienvenue dans Guitar From Spain.
Parce que nous travaillons en contact direct avec les usines peuvent offrir des délais très serrés, même dans les modèles qui n'ont pas en stock ou spécifications personnalisées en tant que modèles avec différents types de table d'harmonie, l'adaptation au gaucher, l'électrification, en coupe, etc.
Notre expertise nous permet d'offrir ces services à d'autres magasins en ligne ne peut pas. Guitare d'Espagne ne vend pas des «boîtes», vend de véritables instruments pour les musiciens individuels. C'est ce qui nous distingue du reste et l'objectif de notre entreprise.
---
Notre sélection
De tous les fabricants de guitares espagnoles dans notre pays, Guitar From Spain a sélectionné ceux que nous considérons offrir une grande variété de guitares et de prix. Ce sont des fabricants de prestige reconnu à l'intérieur et à l'extérieur de l'Espagne qui produisent des guitares classiques, acoustiques et flamencas pour tout type de public, du débutant à l'interprète professionnel, avec une qualité constante dans chaque modèle.
Ces fabricants ont réussi à rejoindre la tradition artissan avec les méthodes constructives les plus modernes, c'est pourquoi leur production, son et finition ont les plus hauts standards de qualité dans chaque modèle.
Certains d'entre vous peuvent manquer un fabricant ou un luthier de renom. Le but de Guitar from Spain est de se concentrer sur une gamme de guitares pouvant satisfaire une large clientèle en évitant d'entrer dans les guitares fabriquées sur mesure par de petits luthiers. Dans ce cas, nous recommandons de contacter directement le luthier. Ils peuvent donner un délai qui dans certains cas peut être de plusieurs mois. Dans notre catalogue, vous trouverez des modèles Luthier haut de gamme de chaque fabricant. Ces guitares sont de qualité comparable à celles des luthiers les plus prestigieux mais à un prix beaucoup plus raisonnable et avec des délais plus courts.
---
Notre différence
Grâce au fait que nous travaillons en contact direct avec les usines, nous pouvons offrir des délais de livraison très rapides même dans les modèles que nous n'avons pas en stock ou dans des modèles avec des spécifications personnalisées, comme une table d'harmonie différente, des adaptations pour gauchers, électrification, option de coupe, etc.
Notre spécialisation nous permet d'offrir ces services que les autres boutiques en ligne ne peuvent pas offrir. Guitar From Spain ne vend pas de "boîtes", nous vendons de vrais instruments pour des musiciens individuels. Nous soumettons chaque guitare à un contrôle de qualité strict avant de l'envoyer à chaque client. C'est ce qui nous distingue des autres et de l'objectif de notre entreprise.
L'équipe de Guitar from Spain est formée par des professionnels avec plus de 20 ans d'expérience dans le monde de la guitare. De plus, en plus d'être expert en marketing, nous sommes des guitarristes qui adorent cet instrument. Des centaines de guitares du monde entier sont passées entre nos mains et nous connaissons tous leurs secrets. Nous sommes très heureux d'offrir ces instruments aux gens et de les rendre heureux. C'est pourquoi nous proposons uniquement des instruments de qualité garantie.
---
Prix ajustés
Guitar from Spain est une entreprise espagnole, nous pouvons offrir des prix locaux de notre marché intérieur. C'est une des raisons pourquoi nos prix sont si compétitifs. Si vous finirez par trouver certaines de nos guitares à un prix inférieur à celui de notre catalogue, Guitar from Spain égaler toute offre publiée au moment de l'achat dans le but d'offrir le meilleur service au meilleur prix. Tous nos produits sont couverts par la garantie officielle du fabricant de deux ans.
---
Nous nous soucions
Guitar from Spain vendus dans le monde et même certains de nos clients sont là, à travers notre site web, notre blog et nos réseaux sociaux, nous sommes toujours heureux de vous conseiller sur l'achat de votre guitare. Il ya beaucoup de clients satisfaits qui reviennent d'écrire pour nous montrer sa satisfaction de la guitare et notre service. Nous espérons que vous êtes l'un d'entre eux et profiter du son unique de la guitare espagnole.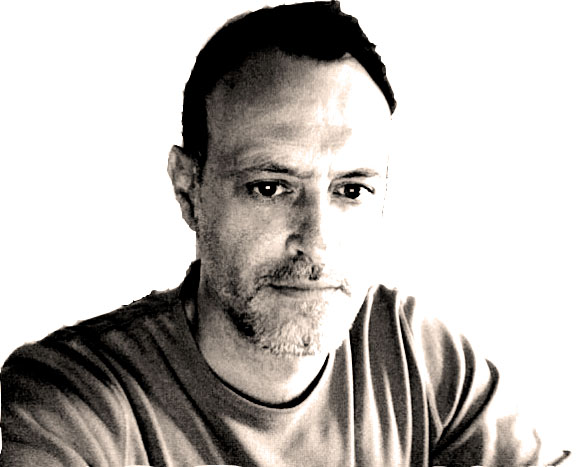 Manuel Nuñez

Emotional Trading S.L.
ES B86777414
Cerro del Castillo 10
28450 Collado Mediano
Madrid - Spain
---
TÉMOIGNAGES
---
Manuel,
Received the guitar a few days ago. Actually one day earlier than expected. Beautiful instrument!
Thank you for your kind service. Very easy process and everything went smooth. Great guitar, great service and great price! What else could anyone ask for!
Greg - USA
---
Sr. Nuñez,
I want to send a note o say thank you so much for your assistance in my order for the guitar and the extras. It arrived this morning and it is strait and was well packaged and FedEx driver was holding it like it was delicate china. It's beautiful like my old one but in some ways nicer. I remember that fresh spruce smell.
Again, Thank you so much, This one will never leave my side. i promise you.
Regards,
Thank you very much. The guitar arrived this morning. Thank for the excellent services you provided
Mustafa - USA
---
El pedido ha llegado a la dirección convenida. De momento parce todo correcto. Gracias por su profesionalidad y agradezcan de mi parte también a guitarras Alhambra por su A. 10 premier, los aficionados a la guitarra también tenemos derecho a escuchar bellos instrumentos que acompañen nuestro cancionero más popular.
Cada día que pasa descubro una virtud nueva en esta guitarra. Espero disfrutarla y que la disfruten mucho tiempo.
Saludos a todo el equipo de Guitarfromspain
Enrique - Spain
---
Hello, This is AmirAmin Yazdani. i received my pack to day and i just want to appreciate you. there is not any problem with the products. So thank you again and i wish to buy a more professional guitar from you.
Sincerely.
AmirAmin - USA
---
Hi Manuel,

This is to inform you that I've been delivered my guitar today. I've received it in perfect condition. I'm overwhelmed by the tone, projection, sustained and balance between the treble and bass of this luthier aniversario model. I'd like to thank you for your valuable advice, dedication and the excellent quality service. You deserve the trust that your customers place in you. I wish you and all staff of Guitar from Spain all the best and keep on providing guitar lovers as me with such service. I won't hesitate to recommend your shop to my friends. By the way, don't forget to let me know once you receive the Ramirez bone nut 50 mm that I talked to you about; I've some other accessories to order from you. Thank you again. I wish you well.

Best regards

Joy - Mauritius
---
Hi Manuel,
I received the guitar yesterday and I am very pleased! The workmanship on her is wonderful. I really like the dark red purfling they used that complements the rosette very well. The wood is gorgeous. On it's own it's a beautiful piece of art. The sound is wonderful, it has a very good balance between the treble and bass notes.I am completely satisfied and possibly in love!
I had never heard of Raimundo Guitars before this but was impressed by your prompt and courteous responses so I decided I would take a chance on ordering a custom guitar. I want to thank you for your excellent service and willingness to answer all my questions. You showed a high level of integrity from start to finish.
Music helps me to deal with the craziness of this world and playing a beautiful instrument is inspiration itself.
Be well,
Maribel- USA
---
Dear Guitar From Spain,
I received the guitar on February 20, 2017. order # ETLMZFSMW with bag and tuner. No damage, everything is good. The guitar Camps CL20-C is fantastic. Thank you. I feel very comfortable having business with You.
Regards,
Branko - USA
---
Hi,

I have received the guitar and it is in perfect condition.
It is a very nice looking and sounding guitar for a very reasonable price. An added bonus is that I was able to have the Fishman pre-amp fitted.
I shall definitely recommend your online store to others.

Regards,

Thong - UK
---
Manuel
Trust all well with you and yours?
I received the C1 this Monday and am very pleased with it. It looks fantastic and sounds fantastic so much volume particularly on the bass strings for such a small guitar. The scale length well, just perfect and I am now able to move from playing the Raimundo 1495 to the Rodriguez C1 effortlessly enabling me to enjoy the different sound both guitars make.
I would be most grateful if you could pass on my sincere thanks to M. Rodriguez for making the guitar and I would also like to thank you for all your effort on my behalf, as I have stated before it is a pleasure doing business with Guitar from Spain.
I remain
Yours most sincerely
Raymond - UK
---
Dear Manuel,
I am just letting you know, that my new Ramirez SPR has arrived safe and sound today.
This instrument is like extra made for me. The guitar is wonderful and the sound is
fully corresponding with that. So, my life long dream to have an istrument from Ramirez manufacture
became reality. Many thanks for your excellent services. And I will recommend your shop
anywhere.
Your sincerelly
Vaclav - Czech Republic
---
Hola Manuel!! He recibido la guitarra que compre. Estoy muy contento con el producto , una belleza.
Agradezco tu atencion y toda la informacion que me brindaste para despejar todas mis dudas!!!! Abrazo grande!!!!!
Pablo - Argentina
---
Manuel
Hope you are well?
Received the Raimundo 1495 guitar and case yesterday and I thought I would drop you a line to thank you for the way your company has conducted the business transition, I am very impressed.
The guitar is everything I was lead to expect from your superb web site, the quality of the guitars finish and sound for its size is amazing. The base note have a long sustain superbly contrasted by the treble strings. Its action is superbly smooth, and the tuning mechanism wonderfully easy all in all one very satisfied customer.
If you have the chance please pass on my sincere thanks to those at Raimundo for producing such a lovely instrument.
I would also be most grateful if you could inform me of the make of strings they use on this instrument.
Yours most sincerely
Ray - UK
---
Greetings
Just writing to say I received the order 2 days ago.
A well packaged guitar, very beautiful - and most importantly - a very satisfied customer :)
Thank you.

Sincerely,
Marcus - Sweden
---
Thank you for delivering my order which arrived very quickly and in perfect condition having been quality controlled checked prior to despatch.The experience of shopping with Guitar From Spain has been an extremely positive experience and I would not hesitate to recommend to others.
Tina - UK
---
Manuel,
Many thanks for the guitar which arrived today. Well packed, good guitar case and a lovely guitar. I really like the mature tone and quality of sound from the SPR.
Geoff - UK
---
Dear Manuel
I would like to let you know that I received the Ramirez 130 Anniversary guitar today. It was delivered before 9 AM Australian time, Friday.
The packaging was excellent, the service of the courier's company faultless.
The sound and the look of the guitar is wonderful. I love the Alhambra LGCC case, it is well padded very strong and exceptionally light.
The accessories that I ordered packed in a separate box with a great care. Your service and the products are first class.
Thank you very much. It was a truly a wonderful experience.
Regards
Zofia - Australia
---
Dear Manuel,
I am writing one last time to extend my appreciation for your assistance and clear dedication to all facets of your trade. The instrument was delivered to me on Wednesday March 2nd; it took several days to clear customs but finally they released it. I almost missed the NYC David Russell concert because I was waiting for UPS to make the delivery that day – the driver finally showed up at 5:45! Everything was, and is, in perfect shape. Now that I've gotten in a few solid hours of playing I will say that this is probably the finest guitar I have ever laid my hands on. I've played my teachers' custom built models but this Raimundo to me sounds better than anything I've ever heard. I am astounded by the range of colors and tones that are coming out of it, and the sheer beauty of every note (well, almost every note – the ones I get right!). The projection and sustained resonance of sound is incredible. I am at best an average or mediocre player but it seems that the instrument itself is taking me into a range of expression that I did not think I could ever achieve. It probably belongs on a concert stage somewhere in the hands of a professional or a more serious student, but I could not possibly be happier. It is exactly what I was seeking in terms of a bright, full, traditional sound, and responsive to the smallest changes in touch. I have indeed shed tears already at the richness of her voice. I can only imagine what colors a more expert player might find in it's palette; someday I'll let my teacher play it just to hear! Please send my compliments as well to the Raimundos and their shop. Their work is exquisite and meticulous and in every centimeter and every curvature I can see what love and passion has been put into their craft. I will highly recommend and praise their instruments, and your shop, to anyone who asks.
With the greatest respect, and kind regards,
Sarah - USA
---
Bonour!

J'ai reçu ma guitare, tout est très bien, je suis très content! Je vous remercie pour le sérieux de votre service et de votre suivi!

Au plaisir! Je parlerais de votre site à mes amis
Stélio - France
---
Hello, Manuel. Thank you for the update. I am very excited to hear that my new guitar is in transit. I agree with many of your other customers' comments that you have created an amazing buying experience. I will share with you that I sent many e-mails to guitar shops in the US, including the Alhambra US on-line "Information Request". I simply stated that I would like to purchase this guitar and provided all of my contact details. That was over a month ago. As of today, I have not yet received one single response. When I found your site I expected the same result. What a pleasant surprise to find such an organized and responsive dealer. It is so convenient to go on-line and track my order. Most of all, there is an actual human being to answer questions and offer advice. Thank you for this excellent service.
Michael - USA
---
Guitarra recibida en perfecto estado, muy bien embalada y con un acabado excelente. Gracias, siento que es un instrumento muy especial y su empresa ha mejorado aún más la experiencia de adquirirlo.
Andres - Spain
---
Hello every body
I have bought a Manuel Rodriguez FC guitar and two string sets ,the guitar was in a very well and safe packaging, High quality and beautiful guitar without any problem and with good smell of high quality wood :)
In addition to these pros , the most important thing was responsibility and patience of Mr. Manuel Nunez. I live in IRAN and unfortunately shipping to Iran had some difficulty . I wrote more than 35 emails to Manuel , from asking about guitars to shipping problems , and he replied,guided and helped me patiently . Finally with the help of Manuel the shipping company sent the parcel and I received it . Thank you Manuel and guitarfromspain crew .
Farid - Iran
---
Dear Manuel


Thank you very much for quick delivery and professional assistance.
Camps Primera Negra is really amazing guitar, and I shall surely come again to your guitar shop.
Cheers from Oman


Dejan - Oman
---
Dear Manuel,
Thank you so much for your time and help. I was anxious about placing an overseas order and your prompt replies and assurance really put my mind at ease. We received the beautiful Alhambra requinto so quickly. Our Suzuki instructor tuned it up for us and said that we got lucky that it is so nicely balanced with a great tone. My son is very very happy about his early birthday present.
Warmest regards,
Susan - USA
---
Hi Manuel,
Just want to express my appreciation of your excellent services on this purchase.
My guitar arrived last Friday in perfect condition after placing my order a week earlier. It's a beautiful guitar and sounds great.
Regards
Stephen - Australia
---

CONTACTEZ NOUS
Par téléphone
+34 918428684
Du lundi au vendredi
de 10h00 à 18h00

Par mail:
info@guitarfromspain.com
24h / 365
Contactez-nous