---

---
Guitar From Spain ne vend que des guitares classiques, acoustiques et flamenco fabriquées en Espagne parce que nous connaissons la différence entre nos guitares espagnoles et leurs imitations. Le marché est inondé de produits bon marché ayant un aspect semblable, et un résultat musical... catastrophique.
Les guitares classiques, accoustiques et flamenco fabriquées en Espagne sont construites avec des matériaux sélectionnés, des bois secs et stabilisés depuis des années, et les mains expertes de nos artisans. Parmi les nombreux fabricants de guitares espagnoles nous avons sélectionné les meilleurs, ceux qui peuvent offrir le catalogue le plus étendu de modèles et de prix : Alhambra, Camps, Raimundo, sont quelques-uns de nos fournisseurs.
Chez nous, vous trouverez tous les modèles de guitares, depuis les modèles pour étudiants, jusqu'à ceux pour guitaristes de concert, pour les musiciens professionnels comme pour les enfants, et plus généralement pour tous les amateurs de guitare. Et parmi toutes les guitares que vous découvrirez chez nous, il existe un dénominateur commun: des guitares de qualité, pour tous les budgets. Guitares Alhambra, Ramirez, Raimundo, Camps, Prudencio Saez, ou encore Admira.
Nous avons démarré notre activité depuis plus de 20 ans et nous avons distribué et vendu tous les types de guitares, des meilleurs fabricants au monde : Fender, Gibson, Martin, Taylor, Guild, Yamaha, Ibanez et... beaucoup d'autres. Ce sont toutes de grandes marques, capables de produire de grands instruments, mais quand il s'agit de guitares classiques et flamenco, aucune ne ces marques ne peut rivaliser avec le son des guitares fabriquées en Espagne. C'est cette conviction qui nous a conduit à la création de ce site : une plate-forme spécialisée dans la vente d'instruments espagnols, en dehors de nos frontières, et à des prix très compétitifs. A une époque où le prix compte plus que la qualité, nous espérons ainsi restaurer la valeur de produits fabriqués avec tant de soin et à un prix raisonnable. Bienvenue dans le monde de Guitar From Spain !
Parce que nous travaillons en direct avec les fabricants, nous pouvons vous offrir des délais très serrés, même dans des modèles que nous n'avons pas en stock, ou pour des modèles avec des spécifications particulières, telles que différents types de table d'harmonie (cèdre, épicéa, ou autre), l'adaptation au gaucher, l'électrification (avec plusieurs modèles proposés), le pan coupé (cutaway), etc.
Notre expertise et notre situation, au cœur de l'Espagne, nous permettent d'offrir ces services que d'autres magasins en ligne ne peuvent pas fournir. Guitar from Spain ne vend pas des «boîtes», mais bien de véritables instruments de musique pour des musiciens bien identifiés, avec des besoins spécifiques. C'est l'objectif numéro 1 de notre entreprise et c'est ce qui nous distingue de la concurrence !
---
Notre sélection
De tous les fabricants de guitares espagnoles, Guitar From Spain a sélectionné ceux qui offrent la plus grande variété de guitares et de prix. Ce sont tous des fabricants de prestige reconnus à l'intérieur, comme à l'extérieur de l'Espagne, et qui produisent des guitaresclassiques, acoustiques et flamencas pour tout type de public, du débutant à l'interprète professionnel, avec une qualité constante pour chacun des modèles.
Ces fabricants ont réussi à conjuguer la tradition artisanale avec les méthodes de fabrication les plus modernes, c'est pourquoi le son et la finition de leurs instruments possèdent les plus hauts standards de qualité, et ceci est vrai pour chaque modèle.
Certains d'entre vous peuvent peut-être avoir du mal à trouver un fabricant ou un luthier de renom à proximité de chez eux. Le but de Guitar from Spain est de se concentrer sur une gamme de guitares pouvant satisfaire une large clientèle en évitant d'entrer dans les guitares fabriquées sur mesure, par de petits luthiers. Si c'est cela que vous recherchez, nous vous recommandons de contacter directement un luthier, mais ces derniers peuvent parfois exiger un délai de plusieurs mois. Dans notre catalogue, vous trouverez des modèles « Luthier », haut de gamme de chaque fabricant. Ces guitares sont de qualité comparable à celles des luthiers les plus prestigieux, mais à un prix beaucoup plus raisonnable, et avec des délais de livraison beaucoup plus courts.
---
Notre différence
Comme nous travaillons en contact direct avec les fabricants, nous pouvons offrir des délais de livraison très rapides, même pour les modèles que nous n'avons pas en stock ou les modèles avec des spécifications personnalisées.
Notre spécialisation nous permet d'offrir des services que les autres boutiques en ligne ne peuvent pas rendre. Guitar From Spain ne vend pas de "boîtes", nous vendons de véritables instruments de musique pour des musiciens spécifiques. Nous soumettons chaque guitare à un contrôle de qualité strict avant de l'envoyer à chacun de nos clients. C'est ce qui nous distingue des autres et c'est l'objectif de notre entreprise.
L'équipe de Guitar from Spain est constituée de professionnels ayant plus de 20 ans d'expérience dans le monde de la guitare et nous sommes des guitaristes qui adorons cet instrument ! Des centaines de guitares sont déjà passées entre nos mains et nous connaissons tous leurs secrets. Nous sommes très heureux d'offrir ces instruments aux gens du monde entier et de leur donner du bonheur ! C'est pourquoi nous proposons uniquement des instruments de qualité garantie.
---
Des prix ajustés
Guitar from Spain est une entreprise espagnole, ayant son siège en Espagne ; nous bénéficions des tarifs locaux de notre marché intérieur. C'est une des raisons pour lesquelles nos prix sont si compétitifs. Si, toutefois, vous finissez par trouver, chez un concurent, certaines de nos guitares à un prix inférieur à celui de notre catalogue, Guitar from Spain vous promet de s'aligner sur toute offre publiée par un concurrent au moment de l'achat ! Ceci dans le but d'offrir le meilleur service au meilleur prix. Enfin, tous nos produits sont couverts par la garantie officielle du fabricant de deux ans.
---
Ce que les médias disent de nous
https://www.prontopro.fr/blog/choisir-le-savoir-faire-espagnol-pour-ses-instruments-de-musique/.
---
Nous nous soucions de Vous
Guitar from Spain est connu dans le monde entier et certains de nos clients sont toujours là, fidèles, et témoignent de leur expérience à travers notre site web, notre blog et nos réseaux sociaux. De notre côté, nous sommes toujours heureux de vous conseiller avant l'achat de votre guitare. Nous avons une multitude de clients qui nous écrivent pour nous témoigner leur satisfaction. Nous espérons que vous serez l'un d'entre eux et profiterez ainsi du son unique de nos magnifiques guitares espagnoles !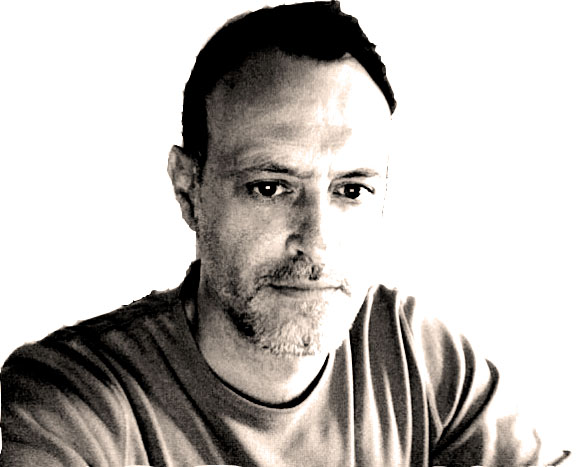 Manuel Nuñez

Emotional Trading S.L.
ES B86777414
Cerro del Castillo 10
28450 Collado Mediano
Madrid - Spain
---
TÉMOIGNAGES
---
Hola Manuel,
Espero que todo este bien usted y su familia. Este asunto del coronavirus nos tiene a todos vueltos locos...
Nada mas le escribo para confirmar que acabo de recibir la guitarra Camps NAC4 en perfecto estado. Muchisimas gracias por todo!
Tal como menciono', tiene un sonido excelente. Que' diferencia? Wow! -comparada con la Godin multiac Grand Concert Duet Ambience desconectada.
La calidad de la guitarra Camps es impresionante. Suena... perfecta! Muy sonora y balanceada. Fue' amor a primera tocada con esa guitarra.
Ahora me dan ganas de reemplazar mi Godin SA por la Camps CUT-900, aunque no sea de caja estrecha. Lo voy a pensar seriamente. Ya despues me comunico.
Un saludo,
Eduardo - USA
---
Bonjour Manuel,

Le colis UPS est bien arrivé !

Je suis très content de cette guitare Camps ( belle guitare pour un prix très raisonnable )
Je reviendrai vers vous à la prochaine occasion.

Question : que me conseillez-vous comme cordes pour cette guitare ? ( je suis bassiste/ contrebassiste et guitariste )


Encore merci

Cordialement


Guilles - France
---
Hello. Just wanted to let you know our guitar arrived safely a couple of days ago. All intact. Phewww. It is beautiful. Thank you so much for everything. We are absolutely delighted with it and my son hasn't stopped playing his guitar since. Thank you again.
Best wishes,
Celia - UK
---
Hello Manuel,
I just got the guitar.
It is simply wonderful! all perfect. I wanted to thank you so much for the patience and professionalism that you have reserved for me. thank you so much.
with esteem,
Davide - Italy
---
Buenas tardes. Sirva el presente c.e. para informar que recién, el día de hoy, recibí paquete con la guitarra clásica Alhambra 7PA adquirida, encontrándose en perfecto estado en todos sus pormenores.
Como aficionado, estoy encantado con el producto. Es un gusto su manejo y su sonido.
Muchas gracias por todo su trabajo.
Un saludo cordial.
Vicente - Spain
---
Buenos dias Manuel,
Solo decirte que ya llego! La caté, (muy comoda y agradable) pruebas de micro (sorprendente a nivel de bajos para una semi-caja! y la respuesta del fishman muy polivalente!
Muchas gracias por todo! (trato, consejo, paciencia...)

Queda esa cerveza pendiente

Christian - Switzerland
---
Hi Manuel
Received guitar in flawless condition.
Very pleased with the beautiful construction and sound.
Many thanks for your excellent service.
Best wishes
Peter - Jersey
---
Bonjour Manuel,
J'ai bien reçu la guitare Admira A10EF, colis impeccable.
Elle correspond tout à fait à ce que j'attendais tant au niveau du toucher que du son que ce soit en électro ou en classique.
Bonne journée.
Bien à vous
Gaston - France
---
Hola

Thank you for delivery of a Prudencio Saez Flamenco Negra 24 guitar.

I am very happy with it.

May I ask you please ... what are the strings provided on the guitar

Thanks you

Vince - New Zealand
---
Bonjour,
Juste un petit mot pour vous remercier de vos services (Inspection)et de l'attention portée à l'emballage,
J'avais certaines craintes concernant le transport.
Votre service a beaucoup de classe!
Je vous recommanderai auprès de mon entourage.
Merci encore.
Bonne journée.
Patrick - Canada
---
Hi,
Just letting you know I received my guitar on the 31st of December and I absolutely love it! It plays so beautifully with great projection, tone and sustain and looks stunning. It is was a hard decision to buy such a personal thing without seeing it or playing it in person, but I could not be happier thank you!
PS – What are the strings that are on the guitar? (I really like them)
All the best for 2020!
Thanks again,
Richard - New Zealand
---
Buenas tardes Manuel,
Ayer llegó el laud en perfectas condiciones y, por cierto, muy bien empaquetado.
Estoy muy satisfecho por el trato recibido y por la diligencia del envío.
Mucho me temo que voy a tener que "hacer publicidad" de su tienda en estas tierras, por si alguno de los tunos veteranos holandeses, con los que suelo tocar, tienen a bien cambiar algunos de los instrumentos de pulso y púa que "maltratan" desde los años de universidad; años que empiezan a estar cada vez más lejos en el tiempo.
Gracias por todo.
Un saludo cordial,
José Juan - Netherlands
---
Hi
I have just received my guitar in good condition and I am very happy with my purchase and your service.
Thank you,merry Christmas and all the best.
Nader - UK
---
Received the guitar. Looks and sounds great. The purchase and shipping process was excellent. The communications was outstanding. You are a first class company.
John - USA
---
Bonjour,
Je viens de recevoir ma guitare classique Camps.
Elle est magnifique.
Merci de votre cadeau.
A très bien tôt.
Excellente journée à toute l'équipe.
Christos - France
---
Hi my order just comes today everything is perfect thanks very much to Alhambra people who spent years working hard making best of the best guitars very nice sounds thankful
Hoa Do - Australia
---
Thank you Guys at Guitar from Spain!
Guitar well received and its a really good one.
Gracias,
Rui - Portugal
---
Dear Mr Manuel Nuñez,
I have received the guitar today,my father loves the gift very much,thanks for your patience and also thanks Alhambra Luthiers Mengual and Margarit who make the incredible guitar.
Xinyuan Sun - China
---
Mi pedido m ha llegado rapidísimo la funda de guitarra muchas gracias x la rapidez m da un poco de pena no haber pedido la Alhambra z nature a ustedes xk m tardo un mes y m vino sin funda mi próxima guitarra o otras cosas k necesite haré l pedido con ustedes otra vez mil gracias
Pascual - Switzerland
---
Thanks so much, I love my guitar, you the best company thank you my brother
Abdullah - Kuwait
---
Hello Manuel,
I love my new guitar and I can't thank you enough!
I have not been able to put the guitar down since I got it – beautiful!
Your description on your website was completely accurate. The action was set in flamenco fashion, wonderful ergonomics, feeling low and even but surprisingly with a lot of clarity and not too much buzz. I didn't feel at all that I was fighting the action or trying to compensate. It was just right! Also, the tone was round, full and warm, but could be pushed to the bright side when I wanted. It was so easy to control different tone qualities throughout all the entire fretboard with clarity. The quality of construction and materials is excellent. Also, one thing you said in your description of the instrument about the separation between the voices is especially true. No matter how soft or loud, every voice per each string was completely distinct and blended warmly with the total sound. This guitar is an unbelievable value for the money. I had heard several recordings done with the Camps Primera A Flamenco and fell in love with the sound. Having the guitar in my hands finally, all I had hoped for is true. This is truly a wonderful instrument.
I had an excellent experience buying from Guitar From Spain and I will definitely look there to buy other instruments.
Thank you so much!!!
Joseph - USA
---
Hi Manuel, i'm Marco from italy, the camps fl11c Negra is arrived and it's wonderful! Thanks of all ! Now i think to buy a camps classical case...good days ! ( i'm a professional player, a ethnic violinist, my website is www.mcnando.it )
Marco - Italy
---
Hello,
I just came back home and the Camps was waiting for me.
I love it, It's sound a little bit « young » but it promise a lot for the futur . That's the guitar I was looking for to bring with me everywhere .
Thank you
AnToineS - Belgium

---
I have been playing this instrument for 500 hours and I must say it is still developing a better sound. I am very impressed with the construction of this guitar. I have used it amplified and into a Roland GR-55 synthesizer. Fantastic amplified. Harmonics, sustain are improving the longer I play it.
Thank you for such a beautiful sounding instrument!

Ken - Canada
---
Bonjour Manuel,
J'ai reçu la guitare hier en parfait état. Elle est magnifique! Merci pour votre aide, vos réponses toujours rapides et sympathiques et également pour la housse de bonne qualité!
Je n'hésiterai pas à vous recommander!
Bien à vous,
Antoine - France
---
Hi! The guitar has arrived in perfect condition. It is the most beautiful thing I have ever seen. Thank you so much.
Kind regards
Alexander - Sweden
---
Manuel,
It arrived at 4pm today, after a quick overnighter from the east coast, once it finally got released by US Customs, who had held it for suspicion of importation of illegal animal parts (the bone nut?). Kind of weird as the CITES sticker and other information was already present. At least the worries are over now!
This guitar is beyond my wildest expectations; easily the match of a $4K instrument (just as some reviewers had stated). Very warm, but not buzzy, and great action and feel. It's very Flamenco Nuevo, which is what I wanted and why I switched from my earlier choice after noting that that one had a more traditional sound. I'm going to be using this some in Brasilian styles as well (where nylon guitars of various types are more common than arch-top jazz guitar), so I needed this versatility.
Do you know for sure that it was strung with D'addario Pro-Arte EJ46FF Carbon strings? My caliper isn't super-accurate and gets different gauge measurements each time I use it, but I think the wound strings are thicker and thus might be the next one up in that series. I ask, because I love the strings, so likely won't change.
One final question, as I keep detailed records of every aspect of my instruments: do you know what bracing this model uses? I had assumed that flamencos use Spanish Fan Bracing like classical guitars, but from the parts I can see through the soundhole, I think it's something else (and probably true of most flamencos).
Thanks,
Mark - USA
---
Dear Manuel Nuñez:
Today is a sunny day. FedEx delivered my long-awaited guitar at 12:30 p.m. (It took me almost a month from placing an order to today). When I opened the box, all the tangles of waiting and expectation disappeared. The outer package of the guitar (the carton is as thick as cardboard) is undamaged. The guitar box is intact. Open the guitar box and the guitar lights up. Check that there are no scratches on the whole paint surface. That is great! Here, I would like to thank you for your professional service. I will also introduce your website to my friends. Thanks again.
I wish you good health and all the best.
David - China
---
Hi Manuel,
Just to confirm that a lovely Raimundo 148 arrived in Dublin last week.
All the aspects I asked for were correct and I thank you for this.
The guitar is very lovely.
Gracias y hasta la proxmia.
Kind regards,
Ronan - Ireland
---
Bonjour,

Bien reçu aujourd'hui ma Prudencio Saez G36 dans son étui. Merci beaucoup ! L'instrument était très bien emballé. La guitare n'a subi aucun dommage. Super!
Sebastien - France
---
Estimado Manuel ; ya tengo en mis manos la guitarra y en perfecto estado. Agradezco la seriedad y responsabilidad en todas las etapas de esta compra.
Atte .
Claudio - Chile
---
Bonjour, bien reçue la guitare comme prévue merci, nous sommes très satisfait et n'hésiterons pas à repasser commande chez vous encore merci pour tout, bien cordialement
Lynda - France
---
Bonjour

Je viens de recevoir ma guitare Raimundo bossa nova 2 et j'en suis ravi

Elle est arrivée en parfait état dans un carton intact.

Elle est magnifique , les finitions sont superbes et elle semble très agréable à jouer.

Merci pour votre travail

continuez à faire de belles guitares espagnoles

Marc - France
---
Hi Manuel,

Just received the Raimundo 148 safely.

What a beautiful instrument, i can't wait to spend some time with it.

Thanks for the excellent service which you provide.

best regards

Geoff - UK
---
Estimado Manuel,

He podido confirmar, a través de nuestras comunicaciones via correo electrónico, su alto sentido de responsabilidad hacia el
cliente, en unión a su vasto conocimiento
Guillermo - USA
---
Thank You!!! Mil gracias. Es un excelente instrumento y el gig bag le quedo como anillo al dedo.
Chris - USA
---
Muchisimas gracias! Ayer me llegó la guitarra.
La calidad de la guitarra esta increíble.
Un saludo,
Eduardo - USA
---
Estimado Manuel,
Este requinto Raimundo 1495 es toda una obra de arte. Lo recibí ayer martes 19 a las 5:30 pm , y fue una gratísima sorpresa, pues su entrega se suponía fuera hoy.
(Aunque ese detalle me llevó a pensar 'respetuosamente' que se trató de una broma inocua y de buen gusto de su parte, como para acentuar la sorpresa, porque no dudo que usted estuviese ya al tanto del movimiento.)
El empaque fue genial: ¡parecido a la envoltura de una momia egipcia!
El acabado nos impactó de tal manera que mi esposa Margarita apagó el televisor
para admirar ese "espejo en madera", como le llamó.
El exceso de tiempo dedicado a contemplar el requinto, me limitó el espacio para cambiarle las cuerdas e instalarle las Hannabach MT837, que resisten la afinación
comenzando con LA en la 6ta. Hoy terminé de afinar, pero faltará mucho tiempo para que "caigan en su sitio". Aunque no esté afinado, el sonido es fuerte y agradable. Ha sido una experiencia inolvidable, el haber podido escoger las maderas, sin trabas de luthiers, y lograr un bello instrumento como este, cuya calidad sonora habrá de enriquecerse con el correr del tiempo.
En este año, Dios mediante, pensaba adquirir una guitarra Ramírez "Del Tiempo",
con su estuche. Pero al tener en mis manos esta obra Raimundo 1495, seguro que cambiaré de parecer... Espero poder contar con usted.
Una vez más mi saludo y profundo agradecimiento, Manuel, por su ayuda constante para la tramitación exitosa de esta orden. Le deseo mucha salud y prosperidad.
Cordialmente,
Guillermo - Puerto Rico
---
Hi,
I justed wanted to inform you that my Camps FL-11-C was well delivered last Friday. Nice guitar!
The Fishman sounds better than I expected.
Best regards,
Carl - Belgium
---
Hi Manuel,
The Ramirez SPR arrived today, and I'm totally blown away by it. Its sound is wonderful, matching its appearance. The size and playability are perfect. In short, it's everything I would have expected from a Ramirez guitar.

Thanks again for answering my questions, which aided greatly in my decision to purchase this guitar.
Richard - USA
---
Hola Manuel,
Compré finalmente el estuche Cibeles, en tan solo 3 días ya lo tenía en casa!!
Mañana entregaremos el regalo, espero que le guste y vaya genial para nuestra admira.
Gracias por el buen servicio y hasta la próxima!!
Susana - Spain
---
Hola Manuel,
I just want to say that I'm very satisfied with my new Prudencio Saez 909. They arrived within two days and they look great and tune like butter on my Esteve Model no.1. Muchas gracias!!
Greetings from Holland

Rob - Holland
---
Hallo Manuel
Hat alles super geklappt, Versand, Zoll etc. und ich bin sehr zufrieden mit der Gitarre! Kann ich nur weiterempfehlen!
Vielen Dank! Ich wünsche Dir ein rundum positives 2019!
Grüsse aus der Schweiz.
Konrad - Switzerland
---
Hola Manuel: La guitarra llego bien, estoy muy satisfecho con las maderas, las terminaciones y el sonido que produce. Deseo también darle las gracias por la gestión que hizo para conseguirme ese modelo, y de paso desearle una feliz navidad y mucho éxito en el nuevo año que se avecina.

Nestor -
San Juan, Puerto Rico
---
I received my Guitar on Monday 11/5/2018 in a perfect condition. It's very nice Guitar. Thank you very much.
Hung Lo - USA
---
Dear Manuel,
I have just received today my guitar 7P, in la Réunion.
The package is in perfect condition and the guitar is wonderfull.
I want to thank you again for the quality of your service.
I will recommand your company to my friends.
Kind regards.
Michel - La Réunion
---
I want to let you know that the guitar I received today is exactly what I was looking for.
My Alhambra 2F is amazing.
Not only is it beautifully made, it also looks beautiful and has a wonderful sound....it even smells nice, ha ha, I love Cedar
When I decided I needed a guitar to call mine,(the first acoustic was a gift from a family member)one that
I had bought.

Two years ago I decided to start playing Bass Guitar at age 57, struggling through YouTube lessons
my half sister gave me a 50 year old guitar in new condition and with it I have gone to city college and study guitar
piano and music theory.

I now love guitar, I still fool around with my basses but my primary instrument is now guitar.
When I started to look for Flamenco Guitars here in Los Angeles I found my options were limited.

We found your site and I knew I found the right place to buy my guitar from.
I did research for almost two months and you guys have the best place for the price and what you deliver
is absolutely what you say it is.


My teacher thinks I got a wonderful deal and the other students(and friends) will now only hear GUITAR FROM SPAIN
as my best recommendation where to buy great guitars from.

Thank you so much again for having this website available because even though everyone make guitars these days
and even nice quality ones I was looking specifically for Flamenco and here in LA we fall short miserably for affordable
Flamenco type guitars.

Please keep your site alive as it is the best place I found.
Sincerely

Pete - USA
---
Buenos días Manuel,
Ayer por fin recibimos la guitarra. Comentarle que es realmente preciosa y espero que se le quede la cara de admiración que se me quedó a mí en cuanto la vi.
Gracias por todo y espero poder adquirir un modelo superior más adelante.
Susana - Spain
---
Got my guitar yesterday. Looks and plays great. I love it. Thank you very much.
Aaron - USA
---
Manuel,
Received the guitar a few days ago. Actually one day earlier than expected. Beautiful instrument!
Thank you for your kind service. Very easy process and everything went smooth. Great guitar, great service and great price! What else could anyone ask for!
Greg - USA
---
Sr. Nuñez,
I want to send a note o say thank you so much for your assistance in my order for the guitar and the extras. It arrived this morning and it is strait and was well packaged and FedEx driver was holding it like it was delicate china. It's beautiful like my old one but in some ways nicer. I remember that fresh spruce smell.
Again, Thank you so much, This one will never leave my side. i promise you.
Regards,
Thank you very much. The guitar arrived this morning. Thank for the excellent services you provided
Mustafa - USA
---
El pedido ha llegado a la dirección convenida. De momento parce todo correcto. Gracias por su profesionalidad y agradezcan de mi parte también a guitarras Alhambra por su A. 10 premier, los aficionados a la guitarra también tenemos derecho a escuchar bellos instrumentos que acompañen nuestro cancionero más popular.
Cada día que pasa descubro una virtud nueva en esta guitarra. Espero disfrutarla y que la disfruten mucho tiempo.
Saludos a todo el equipo de Guitarfromspain
Enrique - Spain
---
Hello, This is AmirAmin Yazdani. i received my pack to day and i just want to appreciate you. there is not any problem with the products. So thank you again and i wish to buy a more professional guitar from you.
Sincerely.
AmirAmin - USA
---
Hi Manuel,

This is to inform you that I've been delivered my guitar today. I've received it in perfect condition. I'm overwhelmed by the tone, projection, sustained and balance between the treble and bass of this luthier aniversario model. I'd like to thank you for your valuable advice, dedication and the excellent quality service. You deserve the trust that your customers place in you. I wish you and all staff of Guitar from Spain all the best and keep on providing guitar lovers as me with such service. I won't hesitate to recommend your shop to my friends. By the way, don't forget to let me know once you receive the Ramirez bone nut 50 mm that I talked to you about; I've some other accessories to order from you. Thank you again. I wish you well.

Best regards

Joy - Mauritius
---
Hi Manuel,
I received the guitar yesterday and I am very pleased! The workmanship on her is wonderful. I really like the dark red purfling they used that complements the rosette very well. The wood is gorgeous. On it's own it's a beautiful piece of art. The sound is wonderful, it has a very good balance between the treble and bass notes.I am completely satisfied and possibly in love!
I had never heard of Raimundo Guitars before this but was impressed by your prompt and courteous responses so I decided I would take a chance on ordering a custom guitar. I want to thank you for your excellent service and willingness to answer all my questions. You showed a high level of integrity from start to finish.
Music helps me to deal with the craziness of this world and playing a beautiful instrument is inspiration itself.
Be well,
Maribel- USA
---
Dear Guitar From Spain,
I received the guitar on February 20, 2017. order # ETLMZFSMW with bag and tuner. No damage, everything is good. The guitar Camps CL20-C is fantastic. Thank you. I feel very comfortable having business with You.
Regards,
Branko - USA
---
Hi,

I have received the guitar and it is in perfect condition.
It is a very nice looking and sounding guitar for a very reasonable price. An added bonus is that I was able to have the Fishman pre-amp fitted.
I shall definitely recommend your online store to others.

Regards,

Thong - UK
---
Manuel
Trust all well with you and yours?
I received the C1 this Monday and am very pleased with it. It looks fantastic and sounds fantastic so much volume particularly on the bass strings for such a small guitar. The scale length well, just perfect and I am now able to move from playing the Raimundo 1495 to the Rodriguez C1 effortlessly enabling me to enjoy the different sound both guitars make.
I would be most grateful if you could pass on my sincere thanks to M. Rodriguez for making the guitar and I would also like to thank you for all your effort on my behalf, as I have stated before it is a pleasure doing business with Guitar from Spain.
I remain
Yours most sincerely
Raymond - UK
---
Dear Manuel,
I am just letting you know, that my new Ramirez SPR has arrived safe and sound today.
This instrument is like extra made for me. The guitar is wonderful and the sound is
fully corresponding with that. So, my life long dream to have an istrument from Ramirez manufacture
became reality. Many thanks for your excellent services. And I will recommend your shop
anywhere.
Your sincerelly
Vaclav - Czech Republic
---
Hola Manuel!! He recibido la guitarra que compre. Estoy muy contento con el producto , una belleza.
Agradezco tu atencion y toda la informacion que me brindaste para despejar todas mis dudas!!!! Abrazo grande!!!!!
Pablo - Argentina
---
Manuel
Hope you are well?
Received the Raimundo 1495 guitar and case yesterday and I thought I would drop you a line to thank you for the way your company has conducted the business transition, I am very impressed.
The guitar is everything I was lead to expect from your superb web site, the quality of the guitars finish and sound for its size is amazing. The base note have a long sustain superbly contrasted by the treble strings. Its action is superbly smooth, and the tuning mechanism wonderfully easy all in all one very satisfied customer.
If you have the chance please pass on my sincere thanks to those at Raimundo for producing such a lovely instrument.
I would also be most grateful if you could inform me of the make of strings they use on this instrument.
Yours most sincerely
Ray - UK
---
Greetings
Just writing to say I received the order 2 days ago.
A well packaged guitar, very beautiful - and most importantly - a very satisfied customer :)
Thank you.

Sincerely,
Marcus - Sweden
---
Thank you for delivering my order which arrived very quickly and in perfect condition having been quality controlled checked prior to despatch.The experience of shopping with Guitar From Spain has been an extremely positive experience and I would not hesitate to recommend to others.
Tina - UK
---
Manuel,
Many thanks for the guitar which arrived today. Well packed, good guitar case and a lovely guitar. I really like the mature tone and quality of sound from the SPR.
Geoff - UK
---
Dear Manuel
I would like to let you know that I received the Ramirez 130 Anniversary guitar today. It was delivered before 9 AM Australian time, Friday.
The packaging was excellent, the service of the courier's company faultless.
The sound and the look of the guitar is wonderful. I love the Alhambra LGCC case, it is well padded very strong and exceptionally light.
The accessories that I ordered packed in a separate box with a great care. Your service and the products are first class.
Thank you very much. It was a truly a wonderful experience.
Regards
Zofia - Australia
---
Dear Manuel,
I am writing one last time to extend my appreciation for your assistance and clear dedication to all facets of your trade. The instrument was delivered to me on Wednesday March 2nd; it took several days to clear customs but finally they released it. I almost missed the NYC David Russell concert because I was waiting for UPS to make the delivery that day – the driver finally showed up at 5:45! Everything was, and is, in perfect shape. Now that I've gotten in a few solid hours of playing I will say that this is probably the finest guitar I have ever laid my hands on. I've played my teachers' custom built models but this Raimundo to me sounds better than anything I've ever heard. I am astounded by the range of colors and tones that are coming out of it, and the sheer beauty of every note (well, almost every note – the ones I get right!). The projection and sustained resonance of sound is incredible. I am at best an average or mediocre player but it seems that the instrument itself is taking me into a range of expression that I did not think I could ever achieve. It probably belongs on a concert stage somewhere in the hands of a professional or a more serious student, but I could not possibly be happier. It is exactly what I was seeking in terms of a bright, full, traditional sound, and responsive to the smallest changes in touch. I have indeed shed tears already at the richness of her voice. I can only imagine what colors a more expert player might find in it's palette; someday I'll let my teacher play it just to hear! Please send my compliments as well to the Raimundos and their shop. Their work is exquisite and meticulous and in every centimeter and every curvature I can see what love and passion has been put into their craft. I will highly recommend and praise their instruments, and your shop, to anyone who asks.
With the greatest respect, and kind regards,
Sarah - USA
---
Bonour!

J'ai reçu ma guitare, tout est très bien, je suis très content! Je vous remercie pour le sérieux de votre service et de votre suivi!

Au plaisir! Je parlerais de votre site à mes amis
Stélio - France
---
Hello, Manuel. Thank you for the update. I am very excited to hear that my new guitar is in transit. I agree with many of your other customers' comments that you have created an amazing buying experience. I will share with you that I sent many e-mails to guitar shops in the US, including the Alhambra US on-line "Information Request". I simply stated that I would like to purchase this guitar and provided all of my contact details. That was over a month ago. As of today, I have not yet received one single response. When I found your site I expected the same result. What a pleasant surprise to find such an organized and responsive dealer. It is so convenient to go on-line and track my order. Most of all, there is an actual human being to answer questions and offer advice. Thank you for this excellent service.
Michael - USA
---
Guitarra recibida en perfecto estado, muy bien embalada y con un acabado excelente. Gracias, siento que es un instrumento muy especial y su empresa ha mejorado aún más la experiencia de adquirirlo.
Andres - Spain
---
Hello every body
I have bought a Manuel Rodriguez FC guitar and two string sets ,the guitar was in a very well and safe packaging, High quality and beautiful guitar without any problem and with good smell of high quality wood :)
In addition to these pros , the most important thing was responsibility and patience of Mr. Manuel Nunez. I live in IRAN and unfortunately shipping to Iran had some difficulty . I wrote more than 35 emails to Manuel , from asking about guitars to shipping problems , and he replied,guided and helped me patiently . Finally with the help of Manuel the shipping company sent the parcel and I received it . Thank you Manuel and guitarfromspain crew .
Farid - Iran
---
Dear Manuel


Thank you very much for quick delivery and professional assistance.
Camps Primera Negra is really amazing guitar, and I shall surely come again to your guitar shop.
Cheers from Oman


Dejan - Oman
---
Dear Manuel,
Thank you so much for your time and help. I was anxious about placing an overseas order and your prompt replies and assurance really put my mind at ease. We received the beautiful Alhambra requinto so quickly. Our Suzuki instructor tuned it up for us and said that we got lucky that it is so nicely balanced with a great tone. My son is very very happy about his early birthday present.
Warmest regards,
Susan - USA
---
Hi Manuel,
Just want to express my appreciation of your excellent services on this purchase.
My guitar arrived last Friday in perfect condition after placing my order a week earlier. It's a beautiful guitar and sounds great.
Regards
Stephen - Australia
---

CONTACTEZ NOUS
Par téléphone
+34 918428684
Du lundi au vendredi
de 10h00 à 18h00

Par mail:
info@guitarfromspain.com
24h / 365
Contactez-nous