Wir hören gerne Sie
---
Dear Manuel,
---
Bonjour !
J ai bien reçu ma guitare ce matin elle est magnifique !! Je voudrais vous remercier pour le geste commercial au sujet de la housse magnifique également.
Merci pour tout !! Muchas gracias
Cordialement

Mohamed - France
Alhambra 3FCWE1 Guitare Flamenco Electroacoustique: avec le pickguard
---
Hello Manuel,

Thank you for your help and your services. I received the beautiful
Raimundo 145 yesterday. I am having a great time playing.

Best,

Mario - Canada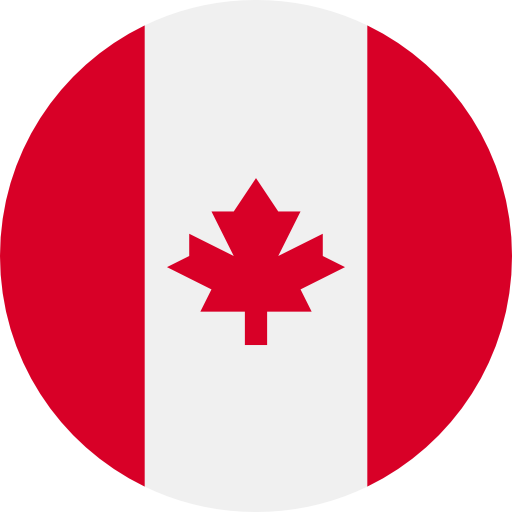 Raimundo 145 LH Flamenco Cipres
---
Dear Manuel,
I received delivery today in perfect condition and am delighted with the high quality of the instrument. It meets my expectations of comfort playability across the fretboard. It has rich mellow tone and articulative volume response. Hard to let go once its being played.
Please recommend replacement strings for this model. Thank you for your excellent service and look forward to future purchase orders.
Regards,
---
Este mensaje es sólo para agradecer el servicio prestado, la guitarra y los demás productos llegaron a los Países Bajos perfectamente, empaquetados y sin ningún rasguño!
Recibí información del estado del pedido en todo momento.
Un placer trabajar con vosotros.
Un abrazo,
Ivan - Netherlands
Prudencio Saez 1-FL (15) Guitarra Flamenca; Admira FGCADM15 Funda de Guitarra Clásica
---
I want to thank you on the guitar that I have received from you. I wanted to know if you know what brand or type of sting that they have installed on the guitar (Prudencio Saez 3-FP)
Regards
Adel - United Arab Emirates
Prudencio Saez 3-FP (G18) Flamenco Guitar
---
Hi there,
I received Alhambra 11p and I really like its timbre. Thanks for your assistance!
Kind regards
---
I just received my guitar. It is beautiful! Thank you, Manuel. Do you know the type of strings it has? And can you please recommend the best strings for the guitar.
Thank you
Oseas - USA
Alhambra JMM Serie C Classical Guitar
---
I got the guitar. Thank you very much.
I like it a lot. The light sound fits Japanese housing situation, it don't bother others.
Nice to meet you again.

Takao - Japan
Alhambra 55 Aniversario Flamenco
---
hola! all is arrived, beautiful tha cases and fantastic the tuning machines, all the best,
Marco - Italy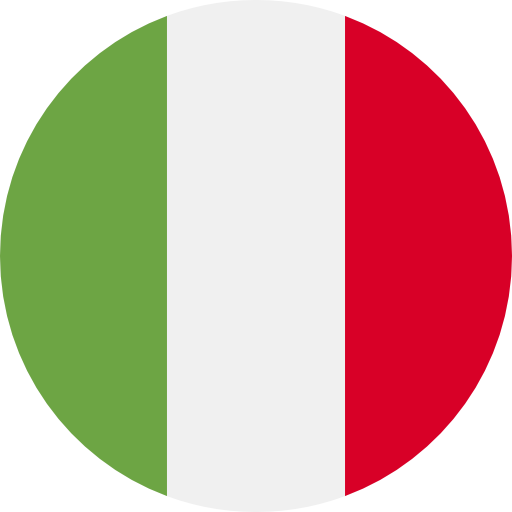 Cibeles C140.300-13 RED Styrofoam Classical Guitar Case; Cibeles C140.300-25 Styrofoam Classical Guitar Case; Prudencio Saez MH6 - Classical Tuning Machines
---
Je voulais vous remercier pour votre professionnalisme, la guitare est parfais, je suis très contente de mon achat
À bientôt pour un autre achat
Bonne soirée à vous
Séverine - France
Camps PRIMERA NEGRA A Guitare Flamenco
---
Thank you for your speedy delivery; I am enjoying my Alhambra Premier Pro immensely
André - Netherlands
Alhambra Premier Pro Madagascar Classical Guitar
---
Good morning
This is to confirm that the guitar has been delivered today in good condition. It is very light and easy to play compared to Normal acoustic guitars as I have fender and Yamaha.
Thank you
Agnelo - Kuwait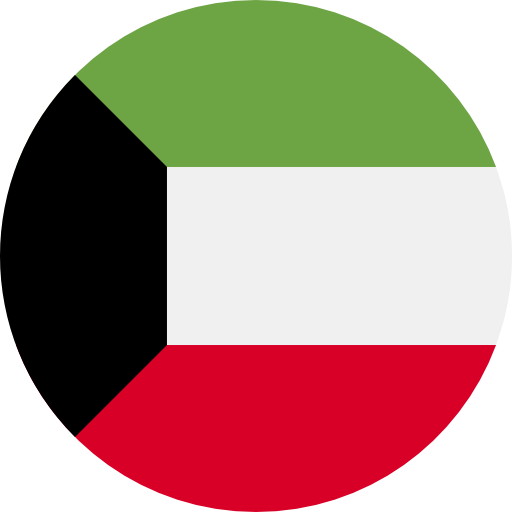 Camps Cut 500S Electroacoustic Flamenco Guitar
---
Hi,
I received the guitar last Monday and despite having an injury in my left hand I managed to play a fair bit.
I really like this guitar a lot; it is very well build, super responsive with a lot of specs and at a very good price. Your service is great and I will definitely recommend your shop.
have a nice weekend,
David - Austria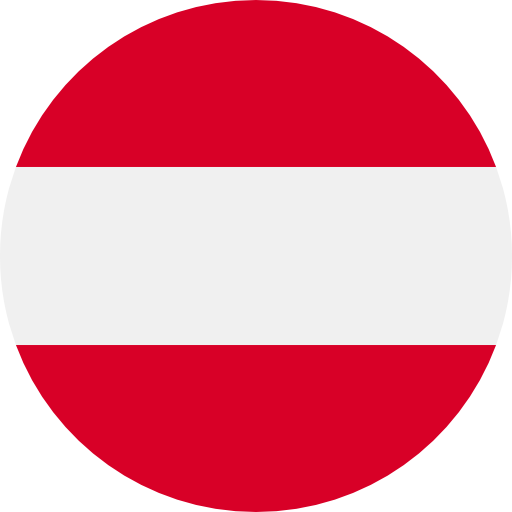 Camps Cut 500S Electroacoustic Flamenco Guitar
---
Bonjour,

Bien reçu ma commande ce matin à 10h,tout est OK.

je voulais vous remerciez pour votre cadeau (Housse Ortola) qui m'a fait
énormément plaisir,et par la même occasion remercier de nouveau la
personne avec qui j'ai communiquer qui a été patient et d'une extrême
gentillesse.

Cordialement
Marc - France
Camps M7S Flamenco Guitare
---
My instrument is just beautiful. I used it in a performance the very first weekend following its arrival. The audience was thrilled with the sound!
Muchas gracias de Arizona!
---
Bonjour,
j' ai reçu ma commande hier : le colis, l'étui et la guitare en parfait état.
Je suis très satisfait de mon achat.
Merci à vous et à UPS.
Cordialement
---
Hola, Acabo de recibir mi nueva guitarra en perfecta condicion. Solo queria agradecerles por el rapido y eficaz servicio. Muy bien empacada con mucho cuidado y en excelente caja. Gracias por la funda de la guitarra, no me lo esperaba. Tardo un poco mas de lo esperado, pero eso es una norma en estosy tiempos.
Una pregunta. Que marca cuerdas y tipo de tension trae esta guitarra? Solo por informacion.
Estoy seguro que muy pronto comprare algo de Uds.
Muchas Gracias,
Martin - USA
Camps Primera Negra A Flamenco Guitar
---
Hi Manuel,
Just wanted to contact you to say thank you for your help from the start and to the amazing team at Raimundo, they do amazing work, truly it's one of the nicest guitars I've ever played. The guitar has arrived and it's perfect. Beautiful craftsmanship and a lovely sound.
You and your colleagues were a pleasure to deal with from start to finish. I couldn't be happier with my purchase. Again thank you so much.
Best wishes,
---
Hello Manuel,
The guitar arrived today and it's great!!! Thanks very much!!! Also, thank you for the guitar bag!!! The guitar is also 100% lefthanded, I'm delighted with that too!!! The dots are on the right place. Thanks very, very much!
---
Manuel,
Sorry for the delay - I was on vacation last week. I just wanted to tell you that I received the guitar and it is great! I have thoroughly enjoyed playing on it, and I love the sound. Thanks for all your help.
---
Thank you for the expeditious delivery of my lovely new guitar (Raimundo 1492 610mm). Great tone, volume, and action. Every fret is in tune, and the tuners are unexpectedly sensitive. The 610 neck is about the size of my Gibson electric neck and allows for speedy movement up and down the fretboard. Fantastic. Thank you for making such a well-crafted instrument in this size at a reasonable price—more than a child's guitar.
SW - USA
Raimundo 1492-61 Classical Guitar 61cm: spruce top
---
Estimado Manuel,
Te confirmo que recibi la guitarra en mi casa en Miami y te agradezo mucho la preparacion y el seguimiento que lo hiciste.
Te estoy muy agradecido
Manuel - USA
Alhambra 4P LH Left Handed Classical Guitar
---
WOW the tres is arrived - such a good quality instrument and a professional care from your side... i can't be more happy than this...
Thank you so much you're the best
---
Gracias por la bonita guitarra y el muy buen sonido.
Marco - Germany
Manuel Rodriguez B CUT CAFE OLE Electro Klassische Gitarre
---
Hola, hoy llegó la guitarra en perfectas condiciones !! Muchas gracias por el apoyo durante el proceso de compra y envío !!
Saludos
Gustavo - Chile
Alhambra 3C Guitarra Clásica: tapa de cedro
---
Buenos días señores GFS.
Hoy recibí mi tres cubano PS, impecablemente protegido con un ligero atraso, pero en fin...estoy muy contento con su sonido y terminación, digno de la manufactura española.
Fue un placer tratar con ustedes.
Cordialmente
Jaime - France
Prudencio Saez Tres S Cubano: E1 Fishman Classic III Electronics
---
It go here last week in perfect condition. I am very impressed with the quality of my new instrument.Manuel it is every thing you said it would be and more .Sounds awesome to me . I hope that someday I will play as good as it sounds for the time being it make me proud to to own this fine concert quitar. Thank you for everything
Victor - Canada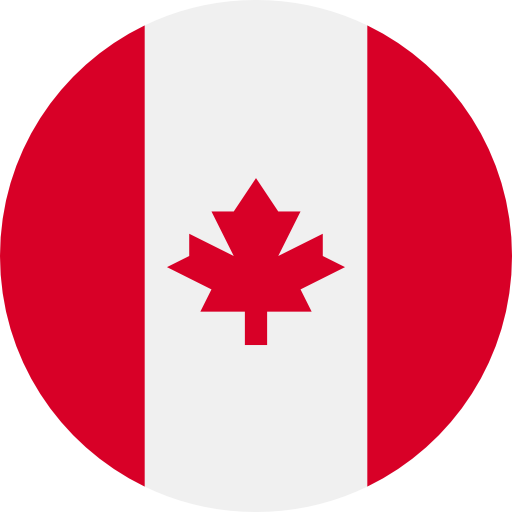 Alhambra 9P Classical Guitar
---
Bonjour Manuel,
Hier, j'ai posé mes doigts sur ma guitare Raimundo 185 Gomalaca.
Superbe, splendide travail des luthiers, la beauté, le son, maintenant je peux reprendre mon apprentissage.
Très sincèrement MERCI à vous.
Cordialement.

* je serais un fidèle client, à bientôt.
Daniel - France
Raimundo 185 Gomalaca Guitare Classique: table en cèdre
---
Hello, I just received my guitar, it's even better than I hoped it would be!
Thank you very much, keep up the good work!
Best regards,
---
Hello again Manuel,
I've had the Prudencio Saez G18 for almost two months now and the experience of playing this guitar keeps getting better and better with time. I researched many guitars before finding this model and I am very pleased with its beautifully rich sound and with the great craftsmanship is exemplifies. The woods, details and rosette all add to my appreciation of this guitar. My flamenco playing skills have been improving with frequent practice and thus the guitar responds with more and more richness. This guitar will be played often and cherished for a long time to come.
Thank you again for your assistance with the purchase, it shipped incredibly fast and was very well packaged.
Please also send my compliments to the artisans at the Prudencio Saez factory! This guitar certainly has a great soul.
Gracias,
---
Hello Manuel,
thank you for my Camps-Guitar. I´m so happy! She is arrived today. This Guitar has a good Sound and I`m looking forward to the first Flamenco that I play on it!
Best Regards
Monika - Germany
Camps M5S Flamenco Gitarre
---
Good morning,
I received my guitar on Monday and I am just delighted wth it. Thank you (and Raimundo and Tatanya Ryzhkova) for an instrument that looks and sounds just beautiful. I now have a guitar that is better at being an instrument than I am currently at playing it; I will have to work hard to be able to play it at the level it deserves.
One question: What strings were used? They seem to match the guitar well and I would like to buy the same ones when they need replacing.
Again, thank you all very much.
Walter - Canada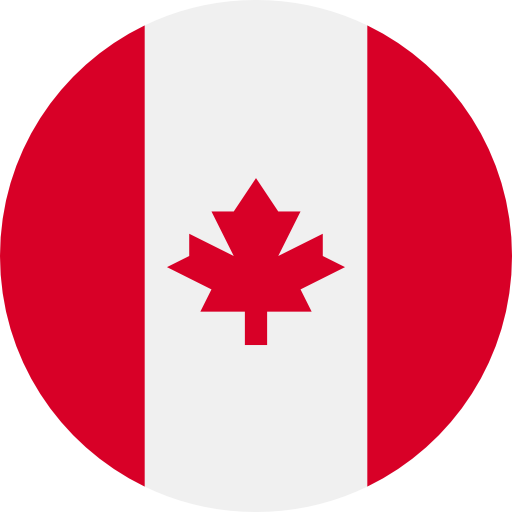 Raimundo TATYANA RYZHKOVA Classical Guitar: cedar top
---
Bonjour, je tenais à vous remercier pour votre réactivité et votre gentillesse. L étui est arrivé le jour de l anniversaire de ma fille et son cadeau lui a beaucoup plu. Encore merci
Melanie - France
Cibeles C200.008FG-AM Étui de Guitare Classique avec Hygrometer
---
Buenas tardes. Solo dos palabras para decir que me llego la guitarra perfecta, es fabulosa me gusta mucho gracias por todo sois muy profesionales les recomendare.
Bego - Spain
Alhambra 3C - 7/8 Guitarra Clásica Señorita Electrificación: E1 Fishman Classic III
---
Dear Manuel, just to let you know that my Raimundo guitar arrived about 30 mins ago.
I am totally delighted with it and
looking forward to playing it for many years to come.
Thanks again!
Warmest regards
Stefano - UK
Raimundo 1492-57 Classical Guitar: spruce top
---
Hi,
Received my guitar which is fantastic. Just wondering what strings are on it?
Best regards
---
Hey! I just want to thank you for my guitar. I am very happy with it.
Dominic - Norway
Raimundo Bossa Nova 2 Classical Guitar: cedar top
---
Manuel,
Received the Alhambra guitar 3 op yesterday - it's beautiful - plays and sounds great!! I'll recommend Alhambra guitars and your company to all my students and friends. Thank you very much.
---
Lieber Manuel,
das lange warten hat sich gelohnt.
Die Gitarre ist im einwandreien Zusatnd, wie angekündigt am 09.04.2021, bei mir angekommen.
Die Giaterre ist wunderschön gefertigt.
Der Klang ist großartig.
Die Spielbarkeit, das Grifbrett und die Saitenlage, ist von besonderer Qualität.
Vielen Dank für für eine vertrauensvolle und gute Zusammenarbeit.
Guitar From Spain kann ich absolut weiter empfehlen.
Herzliche Grüße
Uwe - Germany
Raimundo MS801CE Westerngitarre Elektro
---
Hello, Manuel! Thank you for this beautiful guitar! All right. I am very happy! :-)
Andrey - Russia
Prudencio Saez Shadow Electro Classical Guitar
---
Bonsoir Manuel,
Je vous informe que j'ai reçu avec plaisir la commande mon tres. Le colis est arrivé en bon état et surtout je suis vraiment content du tres : il sonne très bien ! Je vous remercie donc sincèrement pour votre aide et vos réponses à toutes mes questions. J'ai pu d'ailleurs enregistrer avec le tres dès le week-end dernier.
J'en profite pour vous poser une dernière question : pourriez-vous m'indiquer la marque des cordes qu'il y a sur le tres ainsi que leur diamètre précis.
Je vous souhaite une très bonne continuation et au plaisir d'être en contact de nouveau !
Didier - France
France Prudencio Saez Tres P Cubano
---
Gracias pour le chevalet Manuel....reçu ce matin.
Je ne l'ai pas encore installé.
Je commence à m'habituer à cette guitare qui est bien différente d'une Dreadnought évidement et les accords de bossa sonnent super bien avec beaucoup de douceur et de timbre.
J'ai fait 1 bon achat.
Franchement pour le prix et la qualité c'est impressionnant... viva Espagna et Paella et Pata negra etc...
Bon week end et prend soin de toi et ta famille avec le Covid.
---
I have received the guitar, it is very beautiful, the quality is perfect, the tone is very beautiful, it is really a very pleasant shopping experience. In addition, I would like to know the model of strings, I like them very much, could you please tell me the model of strings? I would like to buy them later, thank you very much
Best regards
---
Dear Manuel, the guitar had arrived morning and it's wonderful.
Thanks very much
---
Hello!
I recently purchased a guitar from you shop (order below).
It is wonderful! I have a question though... may I please know which strings you mounted on the guitar at the time of shipping?
It sounds super nice and I would like to use the same from now on!
Thank you
Marzia - Switzerland
Prudencio Saez 37 Flamenco Guitar
---
Hello Manuel:
My Raimundo 633E thin body guitar arrived by Fed Ex yesterday. The whole process of buying that guitar was great. Your catalog was easy to use, You were very helpful when I needed it especially finding the right case. Paypal works great for international sales.
And, I don't know how you straightened Fed EX out about the "toxic guitar" problem. It must have been you that did it, I couldn't figure how to contact them, they didn't leave a phone number and their email was unreturnable,
Besides that, the guitar is beautiful and it sounds better than I had hoped for.
Thank you very much…………
John - USA
Raimundo 663E Thin body Electro Classical Guitar
---
Muchas gracias a Todos por la profesionalidad y amabilidad! La guitarra llegò hoy en perfecto estados! Saludos
Paolo - Switzerland
Prudencio Saez 37 Guitarra Flamenca
---
je viens de recevoir ma guitare,
je suis vraiment très satisfait de mon achat, je ne me suis pas trompé,
elle à un son très équilibré et généreux c'est une grande guitare malgré sa petite taille. Très facile à jouer,
Merci et bonne continuation.
Antonia José - France
Raimundo 1495 Guitare Requinto
---
Hallo Herr Nunez,
Ich habe die Gitarre heute erhalten. Es ist ein wunderbares Instrument.

Vielen herzlichen Dank.

Mit freundlichen Grüßen

Werner - Germany
Raimundo 145 Flamenco Palo Santo
---
Hi Support,
Thank you, My order just arrived.
Every thing was perfect.
Thank you very much
Best regards,
---
Gracias por todo, y por este tremendo instrumento. Encantado.
Abraham - USA
Lute Alhambra 6P A
---
Sehr geehrte Damen und Herren,

der Gitarrenkoffer ist heute angekommen.
Der Koffer sieht sehr schön aus und die Gitarre passt genau in den Koffer.
Vielen Dank für die schnelle Lieferung nach Deutschland / Leipzig.

Mit freundlichen Grüßen
Frank - Germany
Alhambra 9562 Klassische Gitarrenkoffer
---
Greetings Manuel!
The guitar was finally delivered today. It is in perfect shape and is just what I was hoping for. Buying a guitar long distance is something of a gamble so I really am pleased with the result. Thank you for the assistance in understanding the differences between all the various guitars I considered. I am happy with my choice.
Keep smiling!
Charlie - USA
Camps CW1 Electro Classical Guitar
---
Dear Team
Just a note to say thanks you for my beautiful Alhambra 4P which arrived very well packed today with no problems. Thanks for such a trouble free purchase.
Regards
Roger - UK
Alhambra 4P Classical Guitar
---
Dear Manuel
I have received the PS G3 guitar in a good order and performed also some checks. Thanks a lot indeed for your assistance so far.
Best regards
---
thank you, i received my prudencio siaz 59 on christmas eve. this is my favorite guitar i have ever owned, beautiful sound and tone. thank you for your fast service and shipment. i forgot what strings you told me was put on this guitar. would you let me know i need to order more, they are great on this guitar as i dont want to switch. again thank you very much.
Darel - USA
Prudencio Saez 59 Electro Classical Guitar
---
Bonjour Manuel,
La guitare est arrivée à bon port!
Elle est magnifique! Je ne regrette pas le choix d'une table en épicéa, la sonorité est lumineuse à coté de mon autre guitare avec table en cèdre.
Elle devient complémentaire.
Je vous remercie du choix pour l'étui TGI Extreme protect il est excellent et merci pour le cadeau du supplément!
Merci encore pour tout, je suis comblé!
Meilleurs voeux pour 2021.
Michel - France
Prudencio Saez 132 Guitare Classique
I got my order, everything is in good condition. It was a great gift for Christmas!
Thanks a lot for your excellent job.
Merry Christmas and all of the best in New 2021.
---
Hello Manuel,
The guitar arrived today, thank you very much!
Best regards,
---
Bonjour Manuel
je voulais vous dire que la guitare P.Saez est superbe, elle me donne énormément de satisfaction !le son est puissant, chaleureux, précis dans les aigus et ronds dans les cordes graves !
Elle a une très belle sonorité ... (mais alors une guitare de concert !! qu'est ce que ça doit être !! )
La justesse du manche est très précise .
J'en suis très satisfait ! merci beaucoup
Christophe - France
Prudencio Saez G11 Guitare Classique
---
Magnifique étui reçu aujourd hui et parfaitement adapté à l instrument. Je vous remercie beaucoup ! Passez d heureuses fêtes. Cordialement
I received my 10P guitar with the case today. Everything is all good and in order. It is totally a beautiful artwork! Just perfect! Thank you so much, and please pass my great appreciation to the team and masters who worked on my guitar in Alhambra factory and your team who helped with my order. Thank you!!!! And wish everyone happy holidays! Be safe and sound!
i recive the guitar yesterday.
everything is just perfect, and we are very happy.
thanks a lot for everything,
you are the best!!!
FINALLY! The Tatyana cedar arrived today exactly as you sent it - as you warned, they never even opened it at all, completely untouched. Thank you for everything.
I've only had it for 1/2 hour, but even in this short time, I love it! It is a wonderful instrument...
Again, many thanks, and Best to you and your company...
---
Hola Manuel
MI guitarra Raimundo Tatyana Ryzhkova llegó anoche en perfectas condiciones, estoy sorprendido con la rapidez de entrega y la protección del empaque. Gracias por una guitarra de excepcional calidad, belleza, sonido y fácil de tocar. No dudaré en recomendarlos a otras personas.
Luis - USA
Raimundo TATYANA RYZHKOVA Classical Guitar
J'ai reçu la guitare ce matin; elle était très bien emballée; la livraison a été très rapide; l'étui rigide est très beau; mais surtout.... LA GUITARE EST EXCEPTIONNELLE
Je n'ai jamais entendu sonner une guitare comme ça! et c'est dans mon salon ; pas dans une église à l' acoustique
exceptionnelle : quelle puissance dans les basses, les aigus; quelle chaleur dans les tonalités !
Je suis donc enchanté et vous remercie de vos conseils ; je reconnais avoir eu très peur de me tromper ; je suis arrivé sur votre site en tapant "guitares SAEZ" et je croyais être sur le site de c e fabricant pensant qu'il appelait tous ses modèles Alhambra..
C'est pour ça que je vous avais demandé de la faire signer par le Luthier; j'ai réalisé après que Alhambra était un autre fabricant espagnol mais plutôt semi industriel; or je rêvais, c'est vrai, d'une guitare faite par un vrai luthier espagnol
Cela dit la vidéo de démonstration était si convaincante que j'espérais bien qu'elle soit réellement exceptionnelle ; à moins que l'enregistrement n' ait été fait avec une guitare éléctrifiée..sur internet on peut toujours avoir des doutes..
Mais non! l' Alhambra 11P est vraiment une guitare incroyable par ses qualités sonores , agréable et facile à jouer , et de plus , d'un luxe inouï avec des bois magnifiques et une finition parfaite.cela en fait, non seulement une belle guitare ,mais aussi un bel objet agréable à regarder .
sa sonorité justifie sa présentation la qualifiant de guitare de concert
et son prix parait , à mon avis , tout à fait raisonnable eu égard à toutes ses qualités
En conclusion ,Il n'est pas sûr que pour le même prix, j'aurais pu trouver une guitare pareille chez un autre fabricant
vous ne m'avez pas menti; merci donc , Manuel et bon week end
Daniel - France
Alhambra 11P Guitare Classique
---
Muchas gracias Manuel, de momento estoy saboreando su sonido. Sin duda va a ser una magnífica compañera durante el periodo de aislamiento y espero que siempre.
Cuídense mucho.
Saludos desde Gales,
---
Hello,
I just wanted to let you know that my guitar was delivered yesterday.
No problems.
The guitar is excellent.
Thank you for all,

KONTAKTIEREN SIE UNS
Per Telefon
+34 918428684
Montag bis Freitag
10.00 bis 18.00 Uhr

Per Mail:
info@guitarfromspain.com
24h / 365
Kontakt