Nous aimons vous entendre
---
Hello, Manuel! Thank you for this beautiful guitar! All right. I am very happy! :-)
Andrey - Russia
Prudencio Saez Shadow Electro Classical Guitar
---
Bonsoir Manuel,
Je vous informe que j'ai reçu avec plaisir la commande mon tres. Le colis est arrivé en bon état et surtout je suis vraiment content du tres : il sonne très bien ! Je vous remercie donc sincèrement pour votre aide et vos réponses à toutes mes questions. J'ai pu d'ailleurs enregistrer avec le tres dès le week-end dernier.
J'en profite pour vous poser une dernière question : pourriez-vous m'indiquer la marque des cordes qu'il y a sur le tres ainsi que leur diamètre précis.
Je vous souhaite une très bonne continuation et au plaisir d'être en contact de nouveau !
Didier - France
France Prudencio Saez Tres P Cubano
---
Gracias pour le chevalet Manuel....reçu ce matin.
Je ne l'ai pas encore installé.
Je commence à m'habituer à cette guitare qui est bien différente d'une Dreadnought évidement et les accords de bossa sonnent super bien avec beaucoup de douceur et de timbre.
J'ai fait 1 bon achat.
Franchement pour le prix et la qualité c'est impressionnant... viva Espagna et Paella et Pata negra etc...
Bon week end et prend soin de toi et ta famille avec le Covid.
---
I have received the guitar, it is very beautiful, the quality is perfect, the tone is very beautiful, it is really a very pleasant shopping experience. In addition, I would like to know the model of strings, I like them very much, could you please tell me the model of strings? I would like to buy them later, thank you very much
Best regards
---
Dear Manuel, the guitar had arrived morning and it's wonderful.
Thanks very much
---
Hello!
I recently purchased a guitar from you shop (order below).
It is wonderful! I have a question though... may I please know which strings you mounted on the guitar at the time of shipping?
It sounds super nice and I would like to use the same from now on!
Thank you
Marzia - Switzerland
Prudencio Saez 37 Flamenco Guitar
---
Hello Manuel:
My Raimundo 633E thin body guitar arrived by Fed Ex yesterday. The whole process of buying that guitar was great. Your catalog was easy to use, You were very helpful when I needed it especially finding the right case. Paypal works great for international sales.
And, I don't know how you straightened Fed EX out about the "toxic guitar" problem. It must have been you that did it, I couldn't figure how to contact them, they didn't leave a phone number and their email was unreturnable,
Besides that, the guitar is beautiful and it sounds better than I had hoped for.
Thank you very much…………
John - USA
Raimundo 663E Thin body Electro Classical Guitar
---
Muchas gracias a Todos por la profesionalidad y amabilidad! La guitarra llegò hoy en perfecto estados! Saludos
Paolo - Switzerland
Prudencio Saez 37 Guitarra Flamenca
---
je viens de recevoir ma guitare,
je suis vraiment très satisfait de mon achat, je ne me suis pas trompé,
elle à un son très équilibré et généreux c'est une grande guitare malgré sa petite taille. Très facile à jouer,
Merci et bonne continuation.
Antonia José - France
Raimundo 1495 Guitare Requinto
---
Hallo Herr Nunez,
Ich habe die Gitarre heute erhalten. Es ist ein wunderbares Instrument.

Vielen herzlichen Dank.

Mit freundlichen Grüßen

Werner - Germany
Raimundo 145 Flamenco Palo Santo
---
Hi Support,
Thank you, My order just arrived.
Every thing was perfect.
Thank you very much
Best regards,
---
Gracias por todo, y por este tremendo instrumento. Encantado.
Abraham - USA
Lute Alhambra 6P A
---
Sehr geehrte Damen und Herren,

der Gitarrenkoffer ist heute angekommen.
Der Koffer sieht sehr schön aus und die Gitarre passt genau in den Koffer.
Vielen Dank für die schnelle Lieferung nach Deutschland / Leipzig.

Mit freundlichen Grüßen
Frank - Germany
Alhambra 9562 Klassische Gitarrenkoffer
---
Greetings Manuel!
The guitar was finally delivered today. It is in perfect shape and is just what I was hoping for. Buying a guitar long distance is something of a gamble so I really am pleased with the result. Thank you for the assistance in understanding the differences between all the various guitars I considered. I am happy with my choice.
Keep smiling!
Charlie - USA
Camps CW1 Electro Classical Guitar
---
Dear Team
Just a note to say thanks you for my beautiful Alhambra 4P which arrived very well packed today with no problems. Thanks for such a trouble free purchase.
Regards
Roger - UK
Alhambra 4P Classical Guitar
---
Dear Manuel
I have received the PS G3 guitar in a good order and performed also some checks. Thanks a lot indeed for your assistance so far.
Best regards
---
thank you, i received my prudencio siaz 59 on christmas eve. this is my favorite guitar i have ever owned, beautiful sound and tone. thank you for your fast service and shipment. i forgot what strings you told me was put on this guitar. would you let me know i need to order more, they are great on this guitar as i dont want to switch. again thank you very much.
Darel - USA
Prudencio Saez 59 Electro Classical Guitar
---
Bonjour Manuel,
La guitare est arrivée à bon port!
Elle est magnifique! Je ne regrette pas le choix d'une table en épicéa, la sonorité est lumineuse à coté de mon autre guitare avec table en cèdre.
Elle devient complémentaire.
Je vous remercie du choix pour l'étui TGI Extreme protect il est excellent et merci pour le cadeau du supplément!
Merci encore pour tout, je suis comblé!
Meilleurs voeux pour 2021.
Michel - France
Prudencio Saez 132 Guitare Classique
I got my order, everything is in good condition. It was a great gift for Christmas!
Thanks a lot for your excellent job.
Merry Christmas and all of the best in New 2021.
---
Hello Manuel,
The guitar arrived today, thank you very much!
Best regards,
---
Bonjour Manuel
je voulais vous dire que la guitare P.Saez est superbe, elle me donne énormément de satisfaction !le son est puissant, chaleureux, précis dans les aigus et ronds dans les cordes graves !
Elle a une très belle sonorité ... (mais alors une guitare de concert !! qu'est ce que ça doit être !! )
La justesse du manche est très précise .
J'en suis très satisfait ! merci beaucoup
Christophe - France
Prudencio Saez G11 Guitare Classique
---
Magnifique étui reçu aujourd hui et parfaitement adapté à l instrument. Je vous remercie beaucoup ! Passez d heureuses fêtes. Cordialement
I received my 10P guitar with the case today. Everything is all good and in order. It is totally a beautiful artwork! Just perfect! Thank you so much, and please pass my great appreciation to the team and masters who worked on my guitar in Alhambra factory and your team who helped with my order. Thank you!!!! And wish everyone happy holidays! Be safe and sound!
i recive the guitar yesterday.
everything is just perfect, and we are very happy.
thanks a lot for everything,
you are the best!!!
FINALLY! The Tatyana cedar arrived today exactly as you sent it - as you warned, they never even opened it at all, completely untouched. Thank you for everything.
I've only had it for 1/2 hour, but even in this short time, I love it! It is a wonderful instrument...
Again, many thanks, and Best to you and your company...
---
Hola Manuel
MI guitarra Raimundo Tatyana Ryzhkova llegó anoche en perfectas condiciones, estoy sorprendido con la rapidez de entrega y la protección del empaque. Gracias por una guitarra de excepcional calidad, belleza, sonido y fácil de tocar. No dudaré en recomendarlos a otras personas.
Luis - USA
Raimundo TATYANA RYZHKOVA Classical Guitar
J'ai reçu la guitare ce matin; elle était très bien emballée; la livraison a été très rapide; l'étui rigide est très beau; mais surtout.... LA GUITARE EST EXCEPTIONNELLE
Je n'ai jamais entendu sonner une guitare comme ça! et c'est dans mon salon ; pas dans une église à l' acoustique
exceptionnelle : quelle puissance dans les basses, les aigus; quelle chaleur dans les tonalités !
Je suis donc enchanté et vous remercie de vos conseils ; je reconnais avoir eu très peur de me tromper ; je suis arrivé sur votre site en tapant "guitares SAEZ" et je croyais être sur le site de c e fabricant pensant qu'il appelait tous ses modèles Alhambra..
C'est pour ça que je vous avais demandé de la faire signer par le Luthier; j'ai réalisé après que Alhambra était un autre fabricant espagnol mais plutôt semi industriel; or je rêvais, c'est vrai, d'une guitare faite par un vrai luthier espagnol
Cela dit la vidéo de démonstration était si convaincante que j'espérais bien qu'elle soit réellement exceptionnelle ; à moins que l'enregistrement n' ait été fait avec une guitare éléctrifiée..sur internet on peut toujours avoir des doutes..
Mais non! l' Alhambra 11P est vraiment une guitare incroyable par ses qualités sonores , agréable et facile à jouer , et de plus , d'un luxe inouï avec des bois magnifiques et une finition parfaite.cela en fait, non seulement une belle guitare ,mais aussi un bel objet agréable à regarder .
sa sonorité justifie sa présentation la qualifiant de guitare de concert
et son prix parait , à mon avis , tout à fait raisonnable eu égard à toutes ses qualités
En conclusion ,Il n'est pas sûr que pour le même prix, j'aurais pu trouver une guitare pareille chez un autre fabricant
vous ne m'avez pas menti; merci donc , Manuel et bon week end
Daniel - France
Alhambra 11P Guitare Classique
---
Muchas gracias Manuel, de momento estoy saboreando su sonido. Sin duda va a ser una magnífica compañera durante el periodo de aislamiento y espero que siempre.
Cuídense mucho.
Saludos desde Gales,
---
Hello,
I just wanted to let you know that my guitar was delivered yesterday.
No problems.
The guitar is excellent.
Thank you for all,
die Lieferung ist heute angekommen - alles bestens, ich bin sehr zufrieden.
Herzlichen Dank.
Wünsche alles Gute, Glück und Gesundheit!
---
Hola Manuel,
ich hab die Lieferung erhalten – alles ist gut angekommen.
Ich hab eine Riesenfreude :)

Vielen Dank nochmal für deine gute Betreuung!
Alles Gute und saludos cordiales,
Stefan – Austria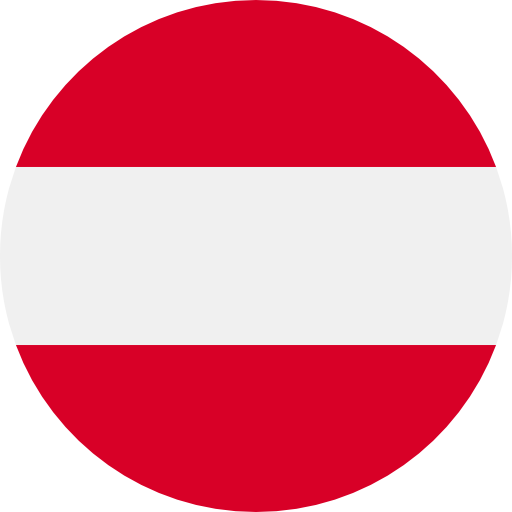 Alhambra 7FCCW E8 Flamenco Gitarre Elektro
---
Hi Manual Nunez,

The Camps FL-11C finally found it's way to it's now home.

Thank You for all the great service,
Len – USA
Camps FL11C Electro-acoustic Flamenco Guitar
---
Dear mr NuñeZ,
Just received the guitar today..and i love it.Thank you very much for all your help.
Best regards
Said – Netherlands
Raimundo 126 LH Palosanto Flamenco Guitar
---
Hi Manuel,
Delighted to report i have the guitar. It's beautiful.
Thanks for everything

Marcus – UK
Alhambra 9PCW E8 Electro-classical Guitar
---
Hey,
I`ve received the guitar today. Sounds good, plays well and looks fantastic. Will recommend your shop to friends.

Thank you guys.

BR,
Konstantins – Latvia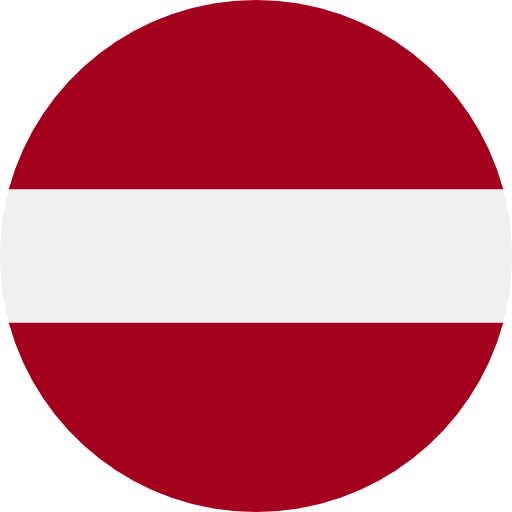 Camps Primera Negra A Flamenco Guitar
---
Cher Manuel bonsoir,

Juste ces quelques lignes pour vous remercier chaleureusement d'avoir su bien gérer ce contre temps ayant permis finalement la réception tant attendue de ma guitare !
Je l'ai réceptionnée en excellent état grâce au soin apporté et la solidité de son emballage. Elle me satisfait grandement, je suis enchanté et apprécie énormément le son et son matériel de qualité.

Très bonne suite et avec mes respectueuses salutations,

Davide – Switzerland
Alhambra 4P Guitare Classique: table en cèdre
---
Dear ladies and gentlemen at "guitar from spain", my name is Horvat. I would like to thank you very much for the fast delivery. I received the package undamaged. If I will need anything else in the future, I will be happy to get in touch with you, and I will be happy to recommend you to other interested parties.
Kind regards
Horvat – Germany
Alhambra Z Nature CT EZ Electro-classical Guitar thin body
---
Thank you & my thanks to everyone involved in shipping the guitar to Finland, everything went perfectly & I am very happy with your support & the guitar itself : ) I am very grateful that you didn't invoice me for the capo or strap adapter, we will do business again in the future & meet when COV-19 has passed. Regards;
Mark – Finland
Alhambra 4F Flamenco Guitar
---
Hoy recibí mi guitarra Raimundo TR BlackLimba. Estoy muy satisfecho con la compra. La guitarra es exactamente como la publicitaron. El envío fue impecable. La compré desde los Estados Unidos. Llegó en perfecto estado y muy rápido. Suena magníficamente bien y es muy cómoda de tocar, además de bella. Muchas gracias a quienes corresponda por la seriedad, profesionalismo y respeto al cliente. Para ustedes un 10 por esta venta.
Hedder – USA
Raimundo Tatyana Ryzhkova Classical Guitar: spruce top
---
The guitar arrived it is beautiful sounds nice,thank you for your help
Laslo – Canada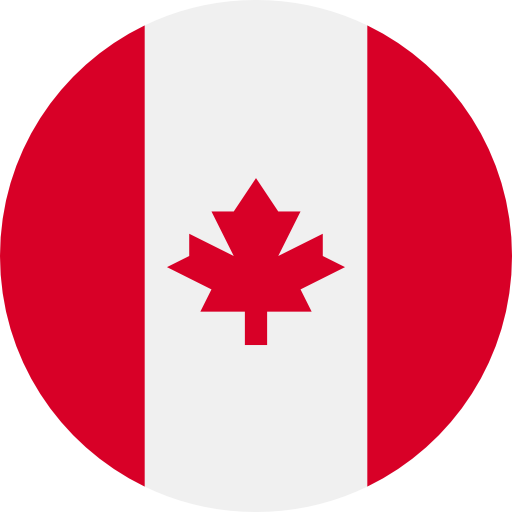 Camps CL20 Classical Guitar: spruce top
---
Hola Manuel!
Queria contarle que ya tenemos la guitarra muchisimas gracias mi esposo esta feliz!
Para su conocimiento la guitarra llego en perfecto estado a un p.o box que tenemos en miami y luego a republica dominicana que es donde residimos.
Gracias de nuevo por su fina atencion!
Saludos
Guadalupe – Dominican Republic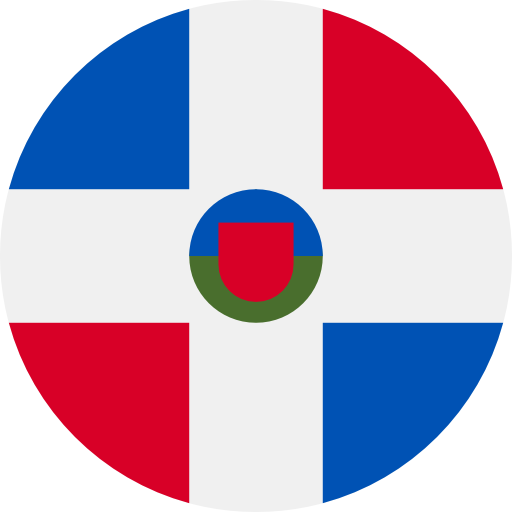 Raimundo 150 Guitarra Clásica: tapa de cedro
---
Hi, hope you're keeping safe, just an update, my Camps guitar has arrived safely and is absolutely beautiful thank you once again for the excellent service.
Kindest of regards,
Ian – UK
Camps MC11S Flamenco Guitar
---
Hi Manuel,
Some feedback on my recently-arrived Alhambra 11P. It arrived just fine, great condition. Out of the box I didn't like the setup, meaning the saddle was set a little high for my taste. So I had my local guitar repair fellow put in a somewhat lower bone saddle. I think the original setup is fine for a concert player with Segovia hands - but I'm not that guy. So I picked it up today and really played it for the first time, set up like I like it. And I LOVE it - the bass and middle strings ring clear and deep, and the high strings are beautiful. It's everything I hoped for - thanks for the suggestion of the 11P vs the not yet available Linea Profesional that we originally discussed. I honestly can't imagine what the difference could be vs the LP. I'm a happy customer!
John – USA
Alhambra 11P Classical Guitar
---
I received the guitar, and it is beautiful and sounds amazing. I'll be sure to order from you again.
Thanks
Brian – USA
Camps M10 Classical Guitar: Spruce top
---
I live in Hong Kong, and ordered this model on Jul24, received on Aug3, quite fast! The guitar is in great condition, no damage at all to the pacakge.
Liuzhou – Hong Kong
Alhambra 11P Classical Guitar
---
Guitar arrived today, I m very happy with it. A beautiful guitar
Thanks for your great service
Paul - Australia
Alhambra 9P Classical Guitar
---
Thank you so much! It came 3 days earlier than expected and its a beautiful guitar. You guys were very professional and courteous throughout our entire communication process! I really do appreciate doing business with you all.
Montel - USA
Alhambra 2F Flamenco Guitar
---
Bonjour,
J'ai commandé pour mon mari cette guitare Alhambra 8FC Flamenco.
Alors que la livraison était prévue pour lundi, mon mari l'a reçue aujourd'hui date de son anniversaire.
C'est vraiment sympa.
De plus elle est magnifique, livrée dans une très belle housse de qualité.
Le livreur a été très arrangeant car nous n'étions pas chez nous.
Merci pour cette prestation de grande qualité.
Bien cordialement
Roseline - France
Alhambra 8FC Guitare Flamenco
---
Hallo Manuel Nunez,
Thank you a lot. What a surprise!! Today I receive my Camps guitar….amazing guitar …..amazing guitar from spain! What a service!!!
I'm so happy….the sn1s is perfect due to your quality control. No damage on transport…..fantastic and what a sound…
Thank you and have a great summer. Kind regards.
Sacha - Switzerland
Camps SN1 Electro Classical Guitar
---
Dear Manuel,
I got Guitar this morning.
I am very excited for that.
It looks good shape ,color and sound.
All I wanted.
And also very fast delivery.
Thank again,
Jong - Canada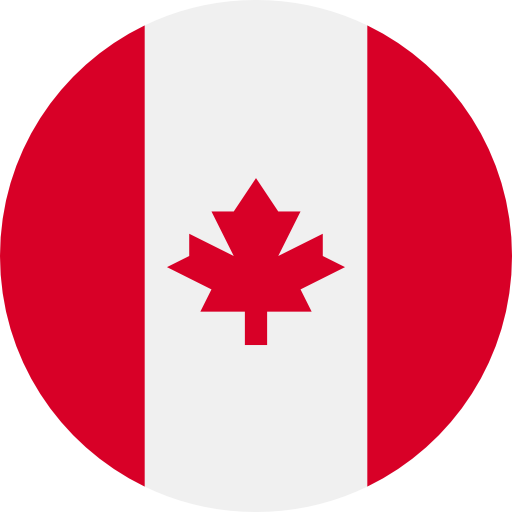 Camps M-1 Classical Guitar: cedar top
---
MERCI POUR VOTRE TRAVAIL JE SUIS RAVI AVEC MA GUITARE RAIMUNDO MERCI MILLE FOIS JE NE MANQUERAIS PAS DE VOUS RECOMMANDE A D AUTRE PERSONNE MECI MANUEL Nunez
Francois - France
Raimundo 126 Palosanto Guitare Flamenco
---
I LOVE THIS GUITAR!!!
I HAD WANTED A TRADITIONAL SOLID WOODS GUITAR 'MUY DUENDE' for so long but nothing here in the u.s.a. is worth the cost really unless you have thousands for a luthier built instrument. To me this Prudencio Saez G11 (especially with the rich spruce) sounds every bit as good as the classicals and negras that cost $2500 and more. Of course it is not as loud as some concert guitars but it is actually surprisingly loud with the madagascar rosewood. I could not be happier. Sorry to go on and on but I just really wanted to say thank you and that you all are the best!
Kris - USA
Prudencio Saez G11 Classical Guitar: spruce top
---
Bonjour Manuel,
Ce message pour vous dire que votre guitare est arrivée il y a un peu moins d'une heure.
Elle est magnifique !!!
Je l'ai jouée en acoustique et le son est très beau, j'essaierai plus tard de la brancher.
Je tenais à vous remercier, Manuel, de tout ce que vous avez fait.
Meilleures salutations,
Michel - Switzerland
Alhambra 9PCW E8 Guitare Electro Classique
---
Holà manuel!
J'ai bien reçu le requinto prudencio saez 200,
Un véritable bijou ...
Encore bravo pour votre professionnalisme (accompagnement, réactivité, savoir-faire, solutions...) , et le savoir-faire du luthier.
Merci !
Laura - France
Prudencio Saez 200 Requinto Cutaway
---
Hi!
My guitar just arrived. It's beautiful and souns great! Thank you <3
Greetings,
Anna - Poland
Alhambra 7C Classical Guitar
---
Hi Manuel
Thanks a lot
I received my guitar and everything was perfect.
It was a pleasure dealing with you
Best regards
Hasan - Bahrain
Camps CUT 500S Electro-acoustic Flamenco Guitar
---
Hello Mr. Nunez
I have received the guitar today. I was rather happy and surprised because it arrived at 7:30 this morning, despite the small delay for departure I believe that delivery with UPS was the right choice.
Ordering a guitar on the other side of the continent without having tried it first is something!! But i think I will really like this new guitar (PS 290), it is possible that I make small adjustments but I am really impressed by the potential of the guitar.
It is possible that my uncle will also place an order on your website very soon (probably a PS 280). And maybe eventually I will order another guitar myself, most likely another model from Prudencio Saez.
Thank you very much for everything. It has been a pleasure to do business with you, your excellent customer service has given me confidence. I wish you the best and success with your business.
Best regards,
Mathieu - Canada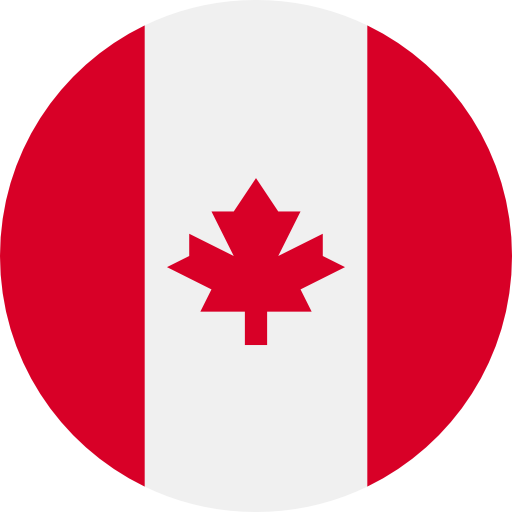 Prudencio Saez 290 Guitare Classique
---
Ja! die Gitarre spielt sich toll und hat einen herrlichen Klang! Ich bin sehr zufrieden.
Susanne - Germany
Camps Primera Negra Flamenco-Gitarre
---
Mi paquete con todas piesas llegaron muy bien
Me ha gustado mucho el guitar strap y los links
Te agradezco mucho por tu jentileza y de aqui a poco talvez te haga otro pedido
Solo quieto saber si el Alhambra strap 9517
Vale la Pena igual como el que compré?
Ricardo - USA
Accesorios Alhambra
---
saludos : recibi mi guitarra ase como media hora hermosa guitarra muy complacido con su sevicio y rapides otra ves gracias A+ su servicio caballero gracias otra ves att:
Angel - USA
Alhambra 7P Guitarra Clásica
---
Réception aujourd'hui de la guitare en parfait état, emballage compris.belle finition,travail soigné,controle fait et signé.
je vous remercie pour le temps rapide de livraison.
j'éspere passer de bon moments avec cette guitare.
merci et à bientot .bon courage à vous en cette periode difficile pour tous.salutations et merci.
Eric - France
Alhambra 5PCW E8 Guitare Electro Classique
---
Marco - Italy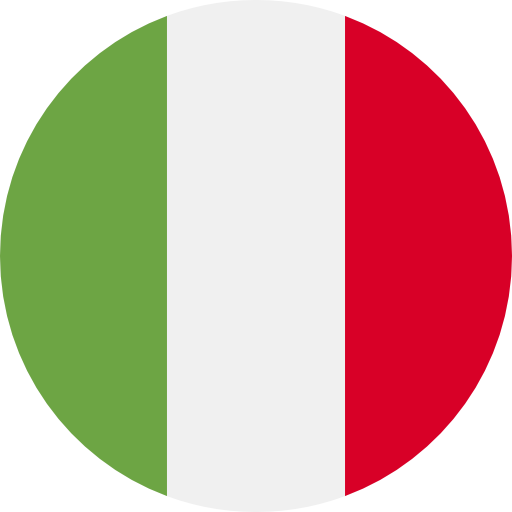 Camps FL11C Negra Electro-acoustic Flamenco Guitar
---
Hello,
I just came back home and the Camps was waiting for me.
I love it, It's sound a little bit « young » but it promise a lot for the futur . That's the guitar I was looking for to bring with me everywhere .
Thank you
AnToineS - Belgium
Camps MC5 Cutaway Flamenco Guitar
---
I have been playing this instrument for 500 hours and I must say it is still developing a better sound. I am very impressed with the construction of this guitar. I have used it amplified and into a Roland GR-55 synthesizer. Fantastic amplified. Harmonics, sustain are improving the longer I play it.
Thank you for such a beautiful sounding instrument!
Ken - Canada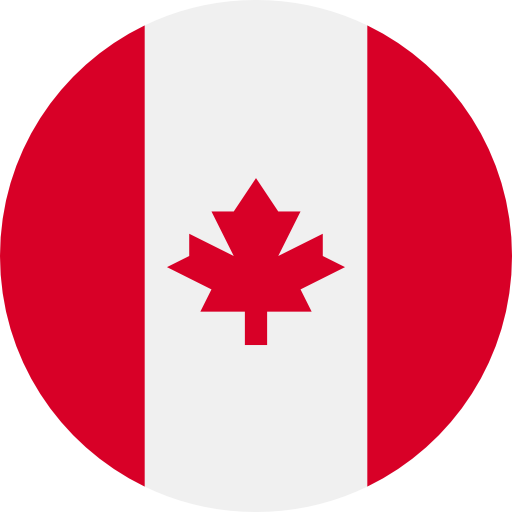 Raimundo 660 Midi Classical Guitar: cedar top
---
Bonjour Manuel,
J'ai reçu la guitare hier en parfait état. Elle est magnifique! Merci pour votre aide, vos réponses toujours rapides et sympathiques et également pour la housse de bonne qualité!
Je n'hésiterai pas à vous recommander!
Bien à vous,
Antoine, France
Raimundo 126 Palosanto Guitare Flamenco
---
Hi! The guitar has arrived in perfect condition. It is the most beautiful thing I have ever seen. Thank you so much.
Kind regards
Alexander, Sweden
Prudencio Saez 22 Flamenco Guitar
---
Manuel,
It arrived at 4pm today, after a quick overnighter from the east coast, once it finally got released by US Customs, who had held it for suspicion of importation of illegal animal parts (the bone nut?). Kind of weird as the CITES sticker and other information was already present. At least the worries are over now!
This guitar is beyond my wildest expectations; easily the match of a $4K instrument (just as some reviewers had stated). Very warm, but not buzzy, and great action and feel. It's very Flamenco Nuevo, which is what I wanted and why I switched from my earlier choice after noting that that one had a more traditional sound. I'm going to be using this some in Brasilian styles as well (where nylon guitars of various types are more common than arch-top jazz guitar), so I needed this versatility.
Do you know for sure that it was strung with D'addario Pro-Arte EJ46FF Carbon strings? My caliper isn't super-accurate and gets different gauge measurements each time I use it, but I think the wound strings are thicker and thus might be the next one up in that series. I ask, because I love the strings, so likely won't change.
One final question, as I keep detailed records of every aspect of my instruments: do you know what bracing this model uses? I had assumed that flamencos use Spanish Fan Bracing like classical guitars, but from the parts I can see through the soundhole, I think it's something else (and probably true of most flamencos).
Thanks,
Mark - USA
Camps Primera A Flamenco Guitar
---
Dear Manuel Nuñez:
Today is a sunny day. FedEx delivered my long-awaited guitar at 12:30 p.m. (It took me almost a month from placing an order to today). When I opened the box, all the tangles of waiting and expectation disappeared. The outer package of the guitar (the carton is as thick as cardboard) is undamaged. The guitar box is intact. Open the guitar box and the guitar lights up. Check that there are no scratches on the whole paint surface. That is great! Here, I would like to thank you for your professional service. I will also introduce your website to my friends. Thanks again.
I wish you good health and all the best.
David - China
---
Hi Manuel,
Just to confirm that a lovely Raimundo 148 arrived in Dublin last week.
All the aspects I asked for were correct and I thank you for this.
The guitar is very lovely.
Gracias y hasta la proxmia.
Kind regards,
Ronan - Ireland
Raimundo 148 Classical Guitar: cedar top
---
Bonjour,
Bien reçu aujourd'hui ma Prudencio Saez G36 dans son étui. Merci beaucoup ! L'instrument était très bien emballé. La guitare n'a subi aucun dommage. Super!
Sebastien - France
Prudencio Saez G36 Guitare Flamenco
---
Estimado Manuel ; ya tengo en mis manos la guitarra y en perfecto estado. Agradezco la seriedad y responsabilidad en todas las etapas de esta compra.
Atte .
Claudio - Chile
Manuel Rodriguez B CUT Boca MR Sol y Sombra Guitarra Electro-clásica
---
Bonjour, bien reçue la guitare comme prévue merci, nous sommes très satisfait et n'hésiterons pas à repasser commande chez vous encore merci pour tout, bien cordialement
Lynda - France
Raimundo Bossa Nova 2 Guitare Classique
---
Bonjour
Je viens de recevoir ma guitare Raimundo bossa nova 2 et j'en suis ravi
Elle est arrivée en parfait état dans un carton intact.
Elle est magnifique , les finitions sont superbes et elle semble très agréable à jouer.
Merci pour votre travail
continuez à faire de belles guitares espagnoles
Marc - France
Raimundo Bossa Nova 2 Guitare Classique
---
Hi Manuel,
Just received the Raimundo 148 safely.
What a beautiful instrument, i can't wait to spend some time with it.
Thanks for the excellent service which you provide.
best regards
Geoff - UK
Raimundo 148 Classical Guitar
---
Estimado Manuel,
He podido confirmar, a través de nuestras comunicaciones via correo electrónico, su alto sentido de responsabilidad hacia el cliente, en unión a su vasto conocimiento
Guillermo - USA
---
Thank You!!! Mil gracias. Es un excelente instrumento y el gig bag le quedo como anillo al dedo.
Chris - USA
---
Muchisimas gracias! Ayer me llegó la guitarra.
La calidad de la guitarra esta increíble.
Un saludo,
Eduardo - USA
---
Estimado Manuel,
Este requinto Raimundo 1495 es toda una obra de arte. Lo recibí ayer martes 19 a las 5:30 pm , y fue una gratísima sorpresa, pues su entrega se suponía fuera hoy.
(Aunque ese detalle me llevó a pensar 'respetuosamente' que se trató de una broma inocua y de buen gusto de su parte, como para acentuar la sorpresa, porque no dudo que usted estuviese ya al tanto del movimiento.)
El empaque fue genial: ¡parecido a la envoltura de una momia egipcia!
El acabado nos impactó de tal manera que mi esposa Margarita apagó el televisor
para admirar ese "espejo en madera", como le llamó.
El exceso de tiempo dedicado a contemplar el requinto, me limitó el espacio para cambiarle las cuerdas e instalarle las Hannabach MT837, que resisten la afinación
comenzando con LA en la 6ta. Hoy terminé de afinar, pero faltará mucho tiempo para que "caigan en su sitio". Aunque no esté afinado, el sonido es fuerte y agradable. Ha sido una experiencia inolvidable, el haber podido escoger las maderas, sin trabas de luthiers, y lograr un bello instrumento como este, cuya calidad sonora habrá de enriquecerse con el correr del tiempo.
En este año, Dios mediante, pensaba adquirir una guitarra Ramírez "Del Tiempo",
con su estuche. Pero al tener en mis manos esta obra Raimundo 1495, seguro que cambiaré de parecer... Espero poder contar con usted.
Una vez más mi saludo y profundo agradecimiento, Manuel, por su ayuda constante para la tramitación exitosa de esta orden. Le deseo mucha salud y prosperidad.
Cordialmente,
Guillermo - Puerto Rico
Raimundo 1495 Guitarra Requinto
---
Hi,
I justed wanted to inform you that my Camps FL-11-C was well delivered last Friday. Nice guitar!
The Fishman sounds better than I expected.
Best regards,
Carl - Belgium
Camps FL11C Electro-acoustic Flamenco Guitar
---
Hi Manuel,
The Ramirez SPR arrived today, and I'm totally blown away by it. Its sound is wonderful, matching its appearance. The size and playability are perfect. In short, it's everything I would have expected from a Ramirez guitar.
Thanks again for answering my questions, which aided greatly in my decision to purchase this guitar.
Richard - USA
Ramirez SPR Classical Guitar: spruce top
---
Hola Manuel,
Compré finalmente el estuche Cibeles, en tan solo 3 días ya lo tenía en casa!!
Mañana entregaremos el regalo, espero que le guste y vaya genial para nuestra admira.
Gracias por el buen servicio y hasta la próxima!!
Susana - Spain
Cibeles Estuche de Guitarra Clásica

---
Hola Manuel,
I just want to say that I'm very satisfied with my new Prudencio Saez 909. They arrived within two days and they look great and tune like butter on my Esteve Model no.1. Muchas gracias!!
Greetings from Holland
Rob - Holland
Prudencio Saez Classical Guitar Tuning Machines

---
Hallo Manuel
Hat alles super geklappt, Versand, Zoll etc. und ich bin sehr zufrieden mit der Gitarre! Kann ich nur weiterempfehlen!
Vielen Dank! Ich wünsche Dir ein rundum positives 2019!
Grüsse aus der Schweiz.
Konrad - Switzerland
Camps MC11S Flamenco Guitar

---
Hola Manuel: La guitarra llego bien, estoy muy satisfecho con las maderas, las terminaciones y el sonido que produce. Deseo también darle las gracias por la gestión que hizo para conseguirme ese modelo, y de paso desearle una feliz navidad y mucho éxito en el nuevo año que se avecina.
Nestor - San Juan, Puerto Rico
Alhambra LR5PT Guitarra Clásica
---
I received my Guitar on Monday 11/5/2018 in a perfect condition. It's very nice Guitar. Thank you very much.
Hung Lo - USA
Alhambra 7PA Classical Guitar
---
Dear Manuel,
I have just received today my guitar 7P, in la Réunion.
The package is in perfect condition and the guitar is wonderfull.
I want to thank you again for the quality of your service.
I will recommand your company to my friends.
Kind regards.
Michel - La Réunion
Alhambra 7P Classical Guitar
---
I want to let you know that the guitar I received today is exactly what I was looking for.
My Alhambra 2F is amazing.
Not only is it beautifully made, it also looks beautiful and has a wonderful sound....it even smells nice, ha ha, I love Cedar
When I decided I needed a guitar to call mine,(the first acoustic was a gift from a family member)one that I had bought.
Two years ago I decided to start playing Bass Guitar at age 57, struggling through YouTube lessons my half sister gave me a 50 year old guitar in new condition and with it I have gone to city college and study guitar piano and music theory.
I now love guitar, I still fool around with my basses but my primary instrument is now guitar.
When I started to look for Flamenco Guitars here in Los Angeles I found my options were limited.
We found your site and I knew I found the right place to buy my guitar from.
I did research for almost two months and you guys have the best place for the price and what you deliver
is absolutely what you say it is.
My teacher thinks I got a wonderful deal and the other students(and friends) will now only hear GUITAR FROM SPAIN as my best recommendation where to buy great guitars from.
Thank you so much again for having this website available because even though everyone make guitars these days and even nice quality ones I was looking specifically for Flamenco and here in LA we fall short miserably for affordable Flamenco type guitars.
Please keep your site alive as it is the best place I found.
Sincerely
Pete - USA
Alhambra 2F Flamenco Guitar
---
Buenos días Manuel,
Ayer por fin recibimos la guitarra. Comentarle que es realmente preciosa y espero que se le quede la cara de admiración que se me quedó a mí en cuanto la vi.
Gracias por todo y espero poder adquirir un modelo superior más adelante.
Susana - Spain
Admira Malaga Conservatorio Guitarra Clásica
---
Got my guitar yesterday. Looks and plays great. I love it. Thank you very much.
Aaron - USA
Raimundo DC700CE Electro-acoustic Guitar
---
Manuel,
Received the guitar a few days ago. Actually one day earlier than expected. Beautiful instrument!
Thank you for your kind service. Very easy process and everything went smooth. Great guitar, great service and great price! What else could anyone ask for!
Greg - USA
---
Sr. Nuñez,
I want to send a note o say thank you so much for your assistance in my order for the guitar and the extras. It arrived this morning and it is strait and was well packaged and FedEx driver was holding it like it was delicate china. It's beautiful like my old one but in some ways nicer. I remember that fresh spruce smell.
Again, Thank you so much, This one will never leave my side. i promise you.
Regards,
Pedro - USA
---
Thank you very much. The guitar arrived this morning. Thank for the excellent services you provided
Mustafa - USA
Alhambra 10FC Flamenco Guitar
---
El pedido ha llegado a la dirección convenida. De momento parce todo correcto. Gracias por su profesionalidad y agradezcan de mi parte también a guitarras Alhambra por su A. 10 premier, los aficionados a la guitarra también tenemos derecho a escuchar bellos instrumentos que acompañen nuestro cancionero más popular.
Cada día que pasa descubro una virtud nueva en esta guitarra. Espero disfrutarla y que la disfruten mucho tiempo.
Saludos a todo el equipo de Guitarfromspain
Enrique - Spain
Alhambra 10 Premier Guitarra Clásica
---
Hello, This is AmirAmin Yazdani. i received my pack to day and i just want to appreciate you. there is not any problem with the products. So thank you again and i wish to buy a more professional guitar from you.
Sincerely.
AmirAmin - USA
Raimundo 145 Flamenco Cipres Guitar
---
Hi Manuel,
This is to inform you that I've been delivered my guitar today. I've received it in perfect condition. I'm overwhelmed by the tone, projection, sustained and balance between the treble and bass of this luthier aniversario model. I'd like to thank you for your valuable advice, dedication and the excellent quality service. You deserve the trust that your customers place in you. I wish you and all staff of Guitar from Spain all the best and keep on providing guitar lovers as me with such service. I won't hesitate to recommend your shop to my friends. By the way, don't forget to let me know once you receive the Ramirez bone nut 50 mm that I talked to you about; I've some other accessories to order from you. Thank you again. I wish you well.
Best regards
Joy - Mauritius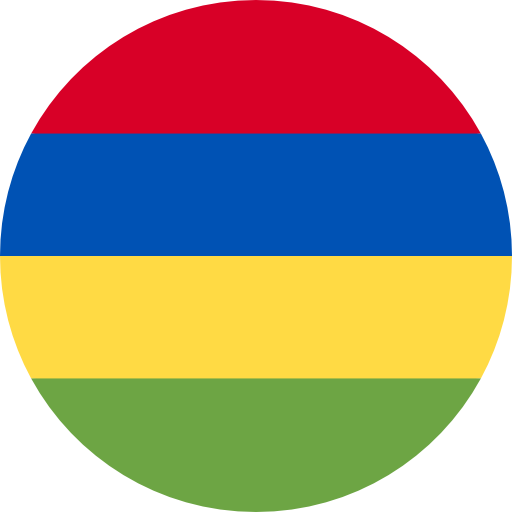 ---
Hi Manuel,
I received the guitar yesterday and I am very pleased! The workmanship on her is wonderful. I really like the dark red purfling they used that complements the rosette very well. The wood is gorgeous. On it's own it's a beautiful piece of art. The sound is wonderful, it has a very good balance between the treble and bass notes.I am completely satisfied and possibly in love!
I had never heard of Raimundo Guitars before this but was impressed by your prompt and courteous responses so I decided I would take a chance on ordering a custom guitar. I want to thank you for your excellent service and willingness to answer all my questions. You showed a high level of integrity from start to finish.
Music helps me to deal with the craziness of this world and playing a beautiful instrument is inspiration itself.
Be well,
Maribel- USA
---
Dear Guitar From Spain,
I received the guitar on February 20, 2017. order # ETLMZFSMW with bag and tuner. No damage, everything is good. The guitar Camps CL20-C is fantastic. Thank you. I feel very comfortable having business with You.
Regards,
Branko - USA
Camps CL20 Classical Guitar: cedar top
---
Hi,
I have received the guitar and it is in perfect condition.
It is a very nice looking and sounding guitar for a very reasonable price. An added bonus is that I was able to have the Fishman pre-amp fitted. I shall definitely recommend your online store to others.
Regards,
Thong - UK
---
Manuel
Trust all well with you and yours?
I received the C1 this Monday and am very pleased with it. It looks fantastic and sounds fantastic so much volume particularly on the bass strings for such a small guitar. The scale length well, just perfect and I am now able to move from playing the Raimundo 1495 to the Rodriguez C1 effortlessly enabling me to enjoy the different sound both guitars make.
I would be most grateful if you could pass on my sincere thanks to M. Rodriguez for making the guitar and I would also like to thank you for all your effort on my behalf, as I have stated before it is a pleasure doing business with Guitar from Spain.
I remain
Yours most sincerely
Raymond - UK
Manuel Rodriguez C1S Classical Guitar: cedar top
---
Dear Manuel,
I am just letting you know, that my new Ramirez SPR has arrived safe and sound today.
This instrument is like extra made for me. The guitar is wonderful and the sound is fully corresponding with that. So, my life long dream to have an istrument from Ramirez manufacture became reality. Many thanks for your excellent services. And I will recommend your shop
anywhere.
Your sincerelly
Vaclav - Czech Republic
Ramirez SPR Classical Guitar: cedar top
---
Hola Manuel!! He recibido la guitarra que compre. Estoy muy contento con el producto , una belleza.
Agradezco tu atencion y toda la informacion que me brindaste para despejar todas mis dudas!!!! Abrazo grande!!!!!
Pablo - Argentina
Alhambra 8P Guitarra Clásica
---
Manuel
Hope you are well?
Received the Raimundo 1495 guitar and case yesterday and I thought I would drop you a line to thank you for the way your company has conducted the business transition, I am very impressed.
The guitar is everything I was lead to expect from your superb web site, the quality of the guitars finish and sound for its size is amazing. The base note have a long sustain superbly contrasted by the treble strings. Its action is superbly smooth, and the tuning mechanism wonderfully easy all in all one very satisfied customer.
If you have the chance please pass on my sincere thanks to those at Raimundo for producing such a lovely instrument.
I would also be most grateful if you could inform me of the make of strings they use on this instrument.
Yours most sincerely
Ray - UK
Raimundo 1495 Requinto Guitar
---
Greetings
Just writing to say I received the order 2 days ago.
A well packaged guitar, very beautiful - and most importantly - a very satisfied customer :)
Thank you.
Sincerely,
Marcus - Sweden
Admira Juanita E Electro-classical Guitar
---
Thank you for delivering my order which arrived very quickly and in perfect condition having been quality controlled checked prior to despatch.The experience of shopping with Guitar From Spain has been an extremely positive experience and I would not hesitate to recommend to others.
Tina - UK
Alhambra 7P Classical Guitar
---
Manuel,
Many thanks for the guitar which arrived today. Well packed, good guitar case and a lovely guitar. I really like the mature tone and quality of sound from the SPR.
Geoff - UK
---
Dear Manuel
I would like to let you know that I received the Ramirez 130 Anniversary guitar today. It was delivered before 9 AM Australian time, Friday.
The packaging was excellent, the service of the courier's company faultless.
The sound and the look of the guitar is wonderful. I love the Alhambra LGCC case, it is well padded very strong and exceptionally light.
The accessories that I ordered packed in a separate box with a great care. Your service and the products are first class.
Thank you very much. It was a truly a wonderful experience.
Regards
Zofia - Australia
Ramirez 130 Anniversary Guitar: cedar top
---
Dear Manuel,
I am writing one last time to extend my appreciation for your assistance and clear dedication to all facets of your trade. The instrument was delivered to me on Wednesday March 2nd; it took several days to clear customs but finally they released it. I almost missed the NYC David Russell concert because I was waiting for UPS to make the delivery that day – the driver finally showed up at 5:45! Everything was, and is, in perfect shape.
Now that I've gotten in a few solid hours of playing I will say that this is probably the finest guitar I have ever laid my hands on. I've played my teachers' custom built models but this Raimundo to me sounds better than anything I've ever heard. I am astounded by the range of colors and tones that are coming out of it, and the sheer beauty of every note (well, almost every note – the ones I get right!). The projection and sustained resonance of sound is incredible.
I am at best an average or mediocre player but it seems that the instrument itself is taking me into a range of expression that I did not think I could ever achieve. It probably belongs on a concert stage somewhere in the hands of a professional or a more serious student, but I could not possibly be happier. It is exactly what I was seeking in terms of a bright, full, traditional sound, and responsive to the smallest changes in touch. I have indeed shed tears already at the richness of her voice. I can only imagine what colors a more expert player might find in it's palette; someday I'll let my teacher play it just to hear!
Please send my compliments as well to the Raimundos and their shop. Their work is exquisite and meticulous and in every centimeter and every curvature I can see what love and passion has been put into their craft. I will highly recommend and praise their instruments, and your shop, to anyone who asks.
With the greatest respect, and kind regards,
Sarah - USA
Raimundo 180 Classical Guitar: spruce top
---
Bonour!
J'ai reçu ma guitare, tout est très bien, je suis très content! Je vous remercie pour le sérieux de votre service et de votre suivi!
Au plaisir! Je parlerais de votre site à mes amis
Stélio - France
Alhambra 10FC Flamenco Guitare
---
Hello, Manuel. Thank you for the update. I am very excited to hear that my new guitar is in transit. I agree with many of your other customers' comments that you have created an amazing buying experience. I will share with you that I sent many e-mails to guitar shops in the US, including the Alhambra US on-line "Information Request". I simply stated that I would like to purchase this guitar and provided all of my contact details. That was over a month ago. As of today, I have not yet received one single response. When I found your site I expected the same result. What a pleasant surprise to find such an organized and responsive dealer. It is so convenient to go on-line and track my order. Most of all, there is an actual human being to answer questions and offer advice. Thank you for this excellent service.
Michael - USA
---
Guitarra recibida en perfecto estado, muy bien embalada y con un acabado excelente. Gracias, siento que es un instrumento muy especial y su empresa ha mejorado aún más la experiencia de adquirirlo.
Andres - Spain
---
Hello every body
I have bought a Manuel Rodriguez FC guitar and two string sets ,the guitar was in a very well and safe packaging, High quality and beautiful guitar without any problem and with good smell of high quality wood :)
In addition to these pros , the most important thing was responsibility and patience of Mr. Manuel Nunez. I live in IRAN and unfortunately shipping to Iran had some difficulty . I wrote more than 35 emails to Manuel , from asking about guitars to shipping problems , and he replied,guided and helped me patiently . Finally with the help of Manuel the shipping company sent the parcel and I received it . Thank you Manuel and guitarfromspain crew.
Farid - Iran
Manuel Rodriguez FC Classical guitar: cedar top

---
Dear Manuel
Thank you very much for quick delivery and professional assistance.
Camps Primera Negra is really amazing guitar, and I shall surely come again to your guitar shop.
Cheers from Oman
Dejan - Oman
Camps Primera Negra Flamenco Guitar
---
Dear Manuel,
Thank you so much for your time and help. I was anxious about placing an overseas order and your prompt replies and assurance really put my mind at ease. We received the beautiful Alhambra requinto so quickly. Our Suzuki instructor tuned it up for us and said that we got lucky that it is so nicely balanced with a great tone. My son is very very happy about his early birthday present.
Warmest regards,
Susan - USA
Alhambra 3C Classical Guitar Requinto: cedar top
---
Hi Manuel,
Just want to express my appreciation of your excellent services on this purchase.
My guitar arrived last Friday in perfect condition after placing my order a week earlier. It's a beautiful guitar and sounds great.
Regards
Stephen - Australia
Camps CL20 Classical Guitar: cedar top

CONTACTEZ NOUS
Par téléphone
+34 918428684
Du lundi au vendredi
de 10h00 à 18h00

Par mail:
info@guitarfromspain.com
24h / 365
Contactez-nous