---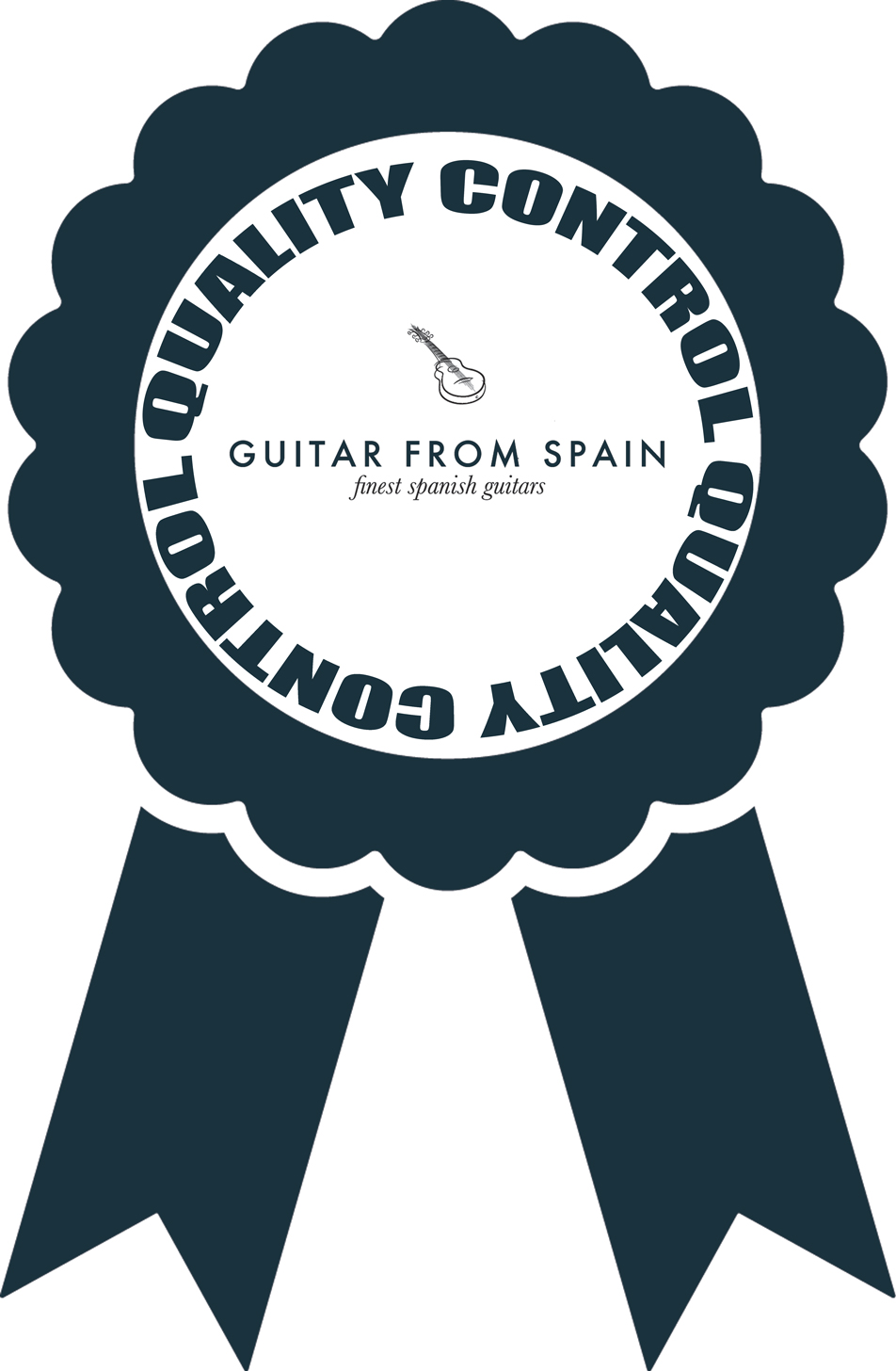 ---
Because we care about you
At Guitar From Spain we are aware of the challenge that it is for you to buy a guitar without seeing it or trying it out first. We are guitarists and we understand this better than anyone. That's why our quality control department, together with our customer service department, are the key elements of our company. In Guitar From Spain we submit your guitar to a strict quality control before sending it to you. This is a scrupulous process, in which our experts take all the necessary time to review your guitar in the following points:
OVERAL FINISH
A guitar is a beautiful instrument and every detail matters. That's why the first thing we do when we receive your guitar is to check its finish to make sure it does not have any scratches or imperfections. It does not matter if it's a beginner guitar or a top-end model. For us, every detail matters.
STRING ACTION
In Guitar From Spain we do not make custom adjustments to the height of the strings of the guitar, but we make sure that each guitar conforms to the standards of a classical, flamenco or acoustic guitar. The idea is that each guitar is comfortable to play and has a clean sound. If you wish to have another adjustment for your guitar later, we can provide you with an additional saddle (When possible), so that you can adjust the height of the strings of the guitar to your liking. Each manufacturer decides which is the best height adjustment for the strings of each guitar, depending on the characteristics and needs of each model. Guitar From Spain will not be responsible for the standard adjustment of the guitars that we sell and we will not consider a manufacturing defect a height adjustment that does not satisfy each client.
NECK ALIGNMENT
To ensure perfect execution of the notes on your guitar, the neck must be perfectly straight with perfectly leveled frets. In our quality control we make sure that this is the case, checking the guitar fingerboard from top to bottom.
CORRECT TUNING
A good guitar has to tune well on all the notes of the fretboard. That is another of the checks we do with your guitar. In this way, we play a little bit. Everything can not be work.
BALANCED SOUND
A good guitar has to have a good balance between low, mid and high sounds. Spanish guitars are famous for their balanced sound, but we make sure that it is always that way.
ELECTRONICS
Some of our guitars have some built-in electrification system. In these cases, we connect the guitar to an amplifier and check that everything works correctly, with a clean and balanced sound and without any unwanted noise.

Contact us
By telephone
+34 918428684
Monday to Friday
From 10.00 to 18.00

By mail:
info@guitarfromspain.com
24h / 365
Contact us